Good Afternoon and welcome to the latest edition of the Intelligency weekly Digital Roundup, where I'm reporting on what you need to keep track of in the vast world of digital marketing. This week stories can be seen regarding TikTok's problematic Creator Fund, Google improving reviews across the net, Adam Mosseri rolling back Instagram changes and more!
-Eliot
TikTok's Low Creator Funds Are Making Creators Quit The Platform For Good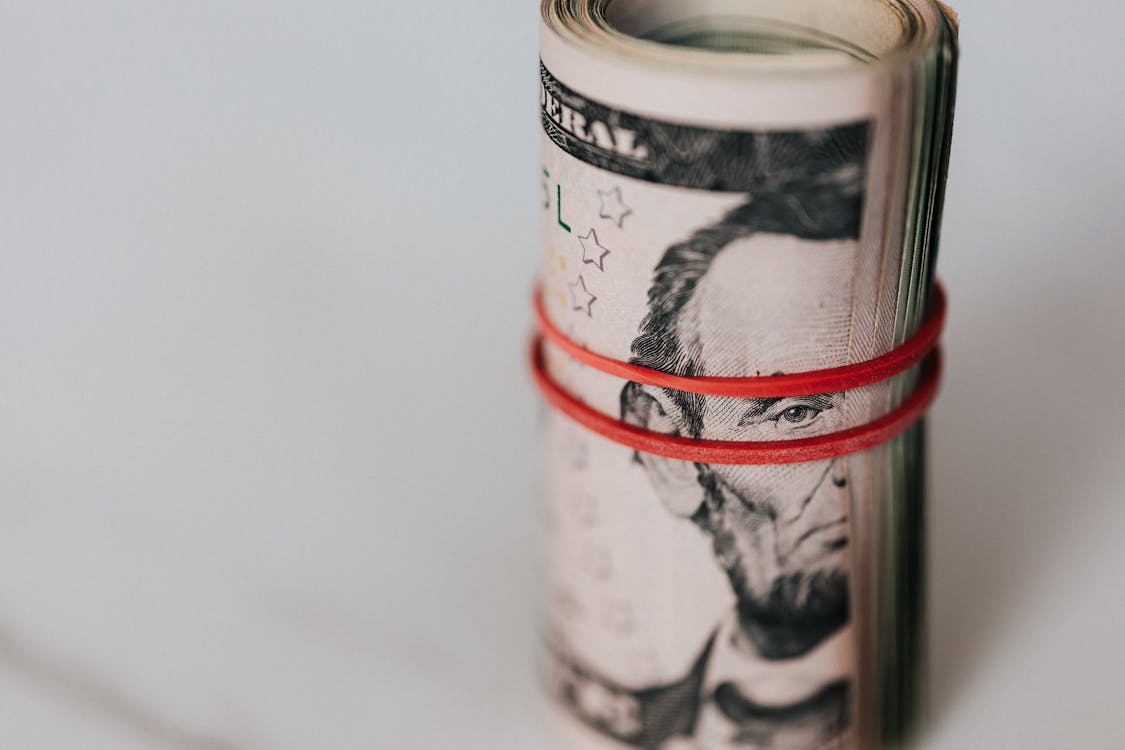 Content Creators are becoming disappointed with how much they're being paid by the platform's Creator Fund, which is significantly lower than competitors such as YouTube, and are leaving the platform for good due to mental health blows and burnout.
A History Of Low Payouts
There have been several creators in the past who have criticised the low payout they get despite the social media giant pledging $1 billion to their creator fund over a three-year period. Content creators like Hank Green have made claims that they're only paid around $0.02-3 per one thousand views on their content, this is substantially lower than YouTube which will pay $1 per one thousand views to creators.
Here are some more examples of TikTok's low payout:
Kevin Yatshuro, a creator who went viral on TikTok, posted a video in 2021 which received over 3 million views but only received $12.50.
Another creator, Alicia Trautwein, had a video which received 1.8 million views, but only got a pitiful $10.
Jimmy Donaldson, a top creator will 32 million followers, was only paid $25.10 in January this year.
The YouTube model
Multiple creators have suggested that TikTok needs to create a standardised payout program like YouTube's rather than a payment scheme based on a variety of factors.
Interestingly, YouTube's CEO Susan Wojcicki published a blog post last year stating that YouTube had paid over $30 billion to creators from 2018 to 2021:
"We can't compare overall revenues for the two apps — TikTok is owned by a private company — but we do know that YouTube has roughly twice as many users as TikTok, not 30 times as many."

-Susan Wojcicki
The alternative for TikTok creators is to seek a sponsorship deal, one creator, Vi Luong, receives around $32,000 a month due to their sponsorship with large brands. Another creator who also publishes Instagram reels as well as TikTok's earned around $535,000 last year due to the fact that they acquire 15 sponsorships a month.
TikTok's Payment Model
TikTok has claimed that its payment model is based on multiple factors such as video views, engagement, where it has been seen, as well as how many people are in the Creator Fund.
TikTok needs to start paying its prominent creators more if they want to keep their competitive edge, as Instagram, YouTube, and Facebook still struggle with short-form videos.
Google Roll Out July 2022 Product Review Update
Google has confirmed that they have begun rolling out the July update for the product review algorithm, this is the fourth update in total for product reviews, which have been targeting low-quality reviews.
The update is expected to fully roll out in around three weeks' time.
The update was announced via Twitter on the Google Search Central account, which linked the official page for search ranking updates:
As always, Google released the update without warning like many of their updates, however, this update has the potential to improve your website's ranking, especially if the last product review update hurt them.
Here's all you need to know about the July 2022 Product Review Update.
What's New?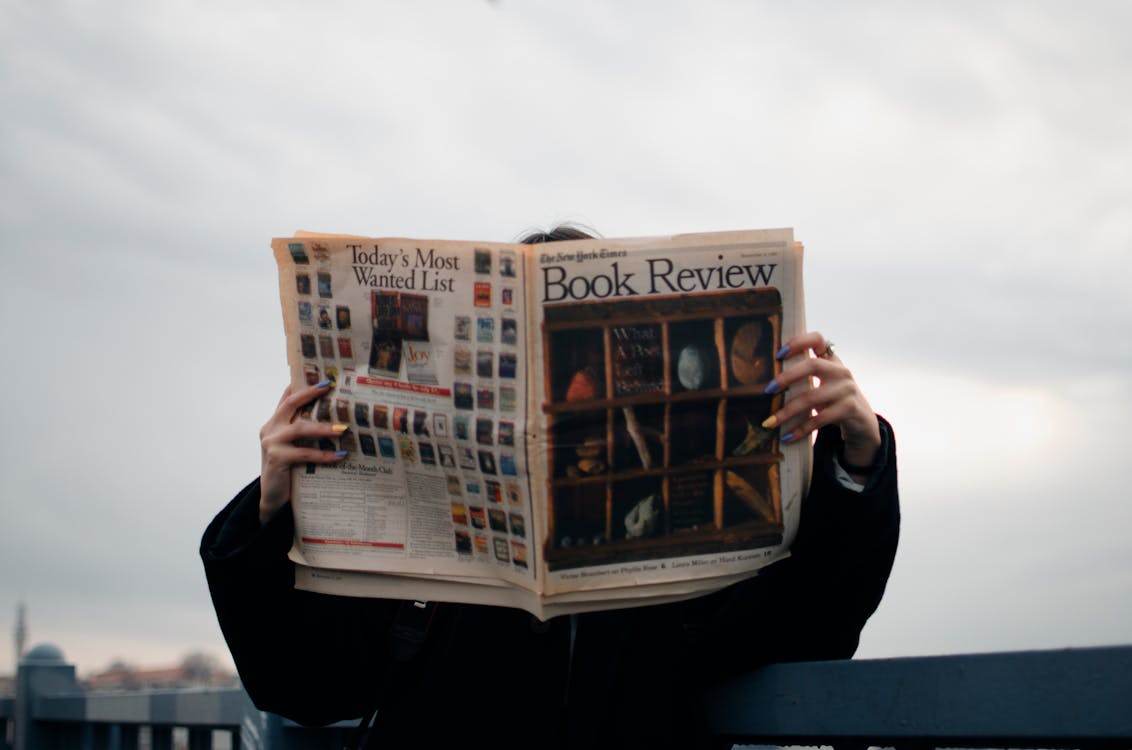 The new update is an improvement for the product review algorithm which was introduced in March 2021, the algorithm rewards reviewers who share in-depth reviews that are beneficial to a user, rather than thin content which only summarises information from a manufacturer's website.
There has been no new guidance released with this update, but reviewers should continue to follow Google's criteria for what constitutes high-quality content.
To summarise the guidance, Google and therefore users want to see that a reviewer has first-hand experience with whatever they're reviewing. This can be made clear to your audience by including quantitative measurements, benefits, drawbacks, and comparisons with other products.
Rewriting the same content that already exists and that is easily found will no longer help a website's ranking, it will only be a detriment, you need to offer unique value.
Please note: this update only affects sites which review products, if you don't review products, your website will not be impacted.
Instagram To Roll Back New Home Feed Changes After Criticism From Influencers
Instagram's new home feed changes have been surrounded by controversy since the update went live for most accounts, with celebrities such as Kylie and Kim Kardashian posting memes which asked the company to "Make Instagram Instagram again".
Now, Adam Mosseri, head of Instagram, posted a reel explaining that the changes will be rolled back over the next two weeks, and there will be fewer algorithm-suggested posts.
Mosseri was interviewed by the tech newsletter Platformer and had this to say about the changes:
"I'm glad we took a risk – if we're not failing every once in a while, we're not thinking big enough or bold enough, but we definitely need to take a big step back and regroup. [When] we've learned a lot, then we come back with some sort of new idea or iteration. So we're going to work through that."

-Adam Mosseri
Various users of the platform made complaints that their regular feeds had been drowned out by unwanted algorithm recommendations, the changes received enough backlash for Mosseri to post the reel on Tuesday, just a day before his interview, and before the Kardashian posts.
"more and more of Instagram is going to become video over time" is what Mosseri stated on the reel, but by Thursday this week, Mosseri changed his tune and conceded that the platform had gone too far.
"For the new feed designs, people are frustrated and the usage data isn't great," Mosseri stated in his interview. "So there I think that we need to take a big step back, regroup, and figure out how we want to move forward."
Mosseri explained that Instagram would reduce the amount of algorithm-suggested posts due to complaints from users about how content is being pushed from accounts they don't follow or aren't interested in. "
"When you discover something in your field that you didn't follow before, there should be a high bar – it should just be great," "You should be delighted to see it. And I don't think that's happening enough right now. So I think we need to take a step back, in terms of the percentage of feed that are recommendations."

-Adam Mosseri
Google's Cookie Ditching Plan Delayed Until 2024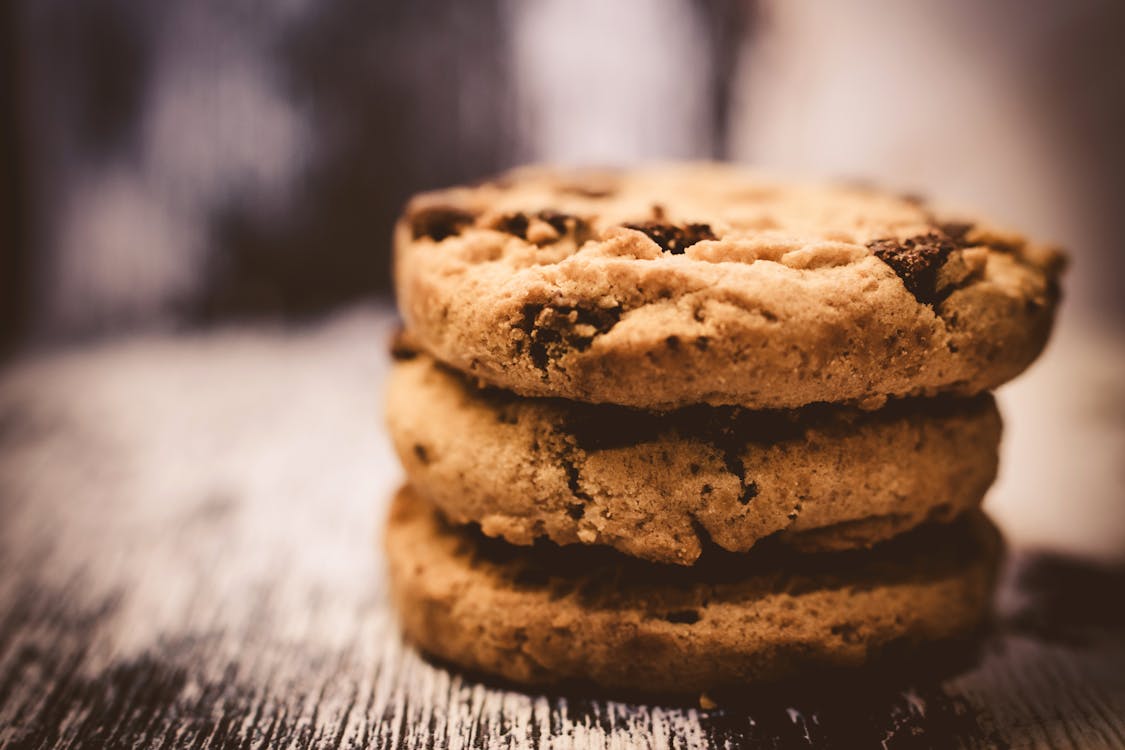 Google is now delaying the plan to deprecate third-party cookies for their Chrome browser by another year, the phasing out will now start in 2024.
This is actually the second extension that third-party cookies have received for Chrome, as Google initially planned to discontinue them this year.
Then Google extended the deadline by a year and stated they would be phased out by 2023, but now the deadline has been extended to 2024.
The delay is due to the Google wanting to further test its Privacy Sandbox initiative, which has been described as a less intrusive solution for targeted advertising delivery.
The delay was announced by Anthony Chavez, who is the VP of Google's Privacy Sandbox initiative, in a blog post:
"The most consistent feedback we've received is the need for more time to evaluate and test the new Privacy Sandbox technologies before deprecating third-party cookies in Chrome…

This deliberate approach to transitioning from third-party cookies ensures that the web can continue to thrive, without relying on cross-site tracking identifiers or covert techniques like fingerprinting."

-Anthony Chavez
Google began testing the Privacy Sandbox over the last several months, but devs, publishers, and marketers have agreed that it needs a longer testing window- hence the delay.
The big change in the plan is that rather than abruptly switch to the privacy sandbox and kill cookies, cookies will be phased out slowly and the privacy sandbox will be gradually introduced.
Developers can test with a trial version of the Privacy Sandbox API, and in August the trial will expand to millions of users and businesses globally.
Google plan to roll out the test to more and more users throughout the rest of this year and into 2023.
Chavez continued in the post:
"By Q3 2023, we expect the Privacy Sandbox APIs to be launched and generally available in Chrome. As developers adopt these APIs, we now intend to begin phasing out third-party cookies in Chrome in the second half of 2024. As always, you can find up-to-date timelines and milestones on the Privacy Sandbox website."

-Anthony Chavez
This will allow marketers and businesses will have more time before they have to adjust their ad strategies to target chrome users. At the moment, it is still unknown how the phasing out of third-party cookies will impact advertisers or how effective the targeting for Privacy Sandbox will be.
Twitter's Transparency Report Exposes The Dark Side Of Social Media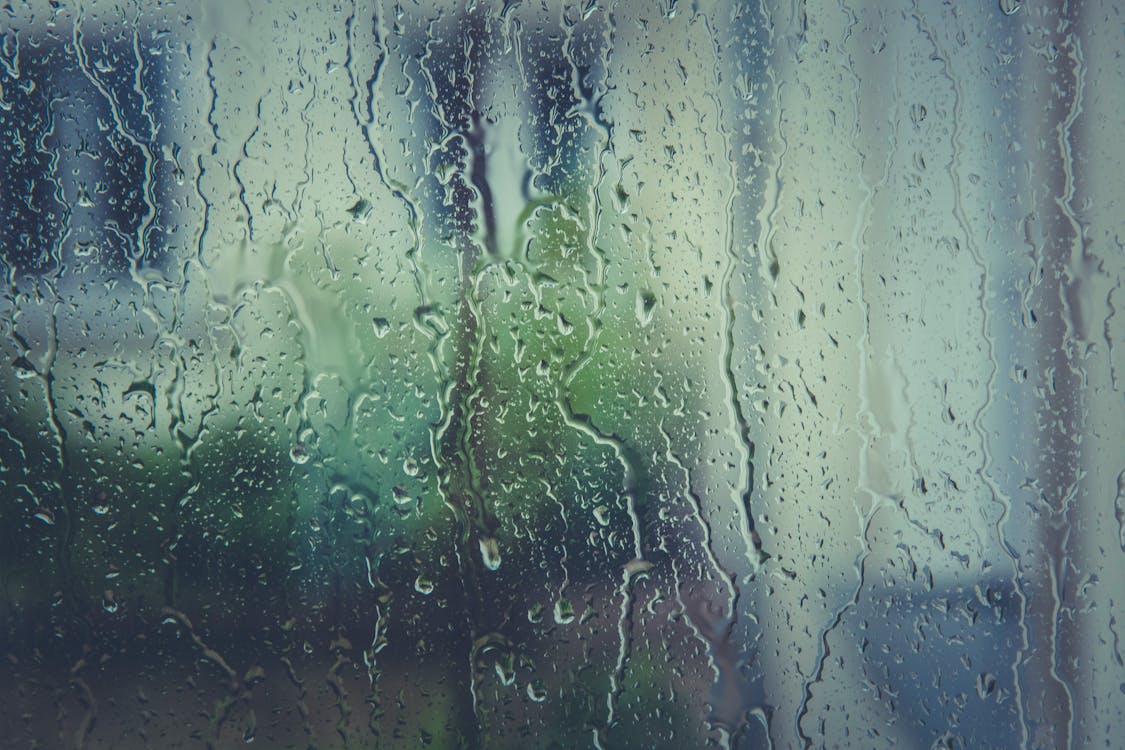 Twitter released their transparency report from July to December 2021, and it showed a darker side to the platform.
Not only were fewer accounts suspended or banned for violating the Twitter TOS, but the report also showed that there was an increase in governments requesting information and how often Twitter complied; perhaps the darkest element is an increase in governments targeting journalists with legal demands.
The transparency report also revealed that violations such as child exploitation were on the rise.
Accounts Actioned
The data from the report showed that there was a decrease in action taken on accounts, whether that's suspending them or removing violating content. This total figure of actioned accounts was 12% lower compared to the previous reporting period.
Violating content was removed 14% less compared to the previous report period.
The amounts that were suspended increased by 2%.
The Reasons Why Accounts Got Suspended
The reason why over 600,000 accounts were suspended may come as a shock, but the platform saw a massive rise in child sexual exploitation.
The other primary cause which led to 169,369 suspensions was "impersonations".
Twitter Safety
The Twitter Safety data showed that almost every category experienced a decrease in actioned accounts. Only the categories of child sexual exploitation, promotion for self-harm, and illegal or specific regulated goods saw an increase in actioned accounts.
Press Freedom
There was a worrisome trend in the transparency report which showed that governments across the world were trying to limit press freedoms.
Part of the pressure stems from legal demands, with both trends reaching an incredibly high figure.
The data showed:
"Record number of legal demands on accounts (45,572 requests on 198,931 accounts)
An increase of 103% in legal demands from governments targeting verified journalists and news outlets since the last reporting period
The United States accounted for 20% of all global requests
Tweet impressions that violated Twitter rules accounted for less than 0.1% of total impressions on all Tweets
We objected to 29 US civil requests for account information that sought to unmask the identities of anonymous speakers"
The report stated:
"For the latest reporting period, 349 accounts of verified journalists and news outlets located all around the world were subject to 326 legal demands, a 103% increase since the previous reporting period and a record high since we started tracking this important metric, which is all the more important at a time when freedom of the press is strained globally."
The US say that they guarantee freedom of the press under the first amendment, yet the US accounts for the largest information requests made compared to other governments.
Read the full Transparency Report from Twitter.