Advantages and Disadvantages to Deepfake Technology
Deepfake technology is changing how different people perceive digital marketing. Whilst marketers are still experimenting with ways to include deepfakes and deepfake technology into their strategies.
At the moment, deepfake videos can convey an immersive marketing experience for a target audience through storytelling.
Deepfake technology is a form of "deep learning", which means it's a machine learning type that lets a computer learn different tasks without being explicitly programmed to learn the said task. It also allows a computer to identify different objects in images. This is known as "computer vision"
Computer vision uses algorithms to recognise and identify different objects in both videos and images, for example, it can tell you if a cat appears in an image or not.
As well as the learning technologies and computer vision, creating a deepfake includes image synthesis. To explain the image synthesis process, it involves for instance:
Taking an image (like someone holding up a Union Jack flag).
Incorporating it with a different image (a person holding up an American flag).
And then making something entirely new from these two components (Someone holding up both flags).
Examples of Deepfakes in popular media
Some examples of deepfakes you may have seen in popular media or in real life you may have seen are as follows:
The Star Wars film Rogue One involved a performance from a deepfaked young Carrie Fisher.
A deepfake of the famous artist Salvador Dali was used to host a museum dedicated to him in Florida.
Deepfake technology even allowed a voice synthesised John F. Kennedy to read a speech he never got to make.
The benefits of Deepfake technology
Deepfake technology can provide the following benefits to marketers:
Lowers the cost of video campaigns.
Deepfake technology can create better omnichannel campaigns.
It can provide a hyper-personalised experience for customers.
Low-cost video campaigns
Marketers using deepfakes can save money on the budgets for their video campaigns using because you don't need an in-person actor.
Instead of using an in-person actor, a marketer can purchase a license for an actor's identity. You can then use previous digital recordings of the actor, insert the appropriate dialogue from a script for the actor and create a new video.
If you follow this process, you can also save time if you want to use other employees for ads.
To use an example, if you want to use your business' CEO for a new video campaign but they do not have time to record a new ad due to a busy schedule, you would only need a few previous recordings from past campaigns or interviews to make the new campaign.
As another benefit, you don't even need to reshoot the video if it's not what you wanted, you can just edit the deepfake accordingly.
Improved Omni-Channel campaigns
Since you don't need to use in-person actors for a campaign, you can repurpose existing content for various marketing channels for both less time and less money.
Instead of reshooting to fit different purposes for different channels, you can instead just edit or replace video cuts to create a paid social campaign.
Or, you can use voice synthesis to create new dialogue to create a podcast, radio, or streaming services ad.
Hyper-Personalisation
Deepfake technology has led to an upsurge in hyper-personalization.
A brand can provide individual customers with more relevant messaging and experiences based on their personal preferences, such as their ethnicity or skin colour.
For example, if a customer was of a different ethnicity than a brand's model for their marketing.
Deepfake technology would allow you to alter the skin tone of that model so the customer can experience what the product would look like on their skin tone.
This process can help your brand increase inclusivity and reach a broader market with campaigns.
Deepfake disadvantages
Unfortunately, deepfake technology has the potential to be used for malicious purposes just because of the sheer power behind it.
For a marketer, this can mean a fake customer complaint, a fake product review, as well as a decrease in trust from customers.
Lack of trust or ethics issues
The most obvious impact of deepfake technology is that it can be used to create a fake video, so ascertaining the authenticity of a piece of content has become more difficult.
If you could tell whether or not someone's image was actually them or not before viewing a video, it would still be impossible for anyone who didn't know the person on a personal level.
If a marketer or brand uses a deepfake video, a consumer may feel manipulated by the campaign and not trust the brand in the future.
For example, it's possible to use deepfakes to create a fake review, this would be considered unethical.
On the other hand, if a brand uses deepfakes to elevate the brand's storytelling, this would be considered ethical.
Scamming increases
Deepfake technology may also increase the number of scams online, you could create false accusations or complaints against companies.
A deepfake such as this is made by taking a recording of an actual incident and then altering the audio with new dialogue to mislead viewers.
An example of this happened recently, a German energy firm's U.K. subsidiary handed around £220,000 to a Hungarian bank account after a swindler used the power of deepfakes to synthesise the CEO's voice.
You could also use deepfakes to make product reviews that are fakes, to make your product more appealing than they actually are.
Google revamp Google News for Desktops
Google has redesigned Google News for desktops as of the 22nd of June.
The redesign is more customisable, so a user can meet their information needs in a personalised way, you can now:
Add filters
Customise topics you're interested in
And check more facts with an expanded fact-checker section
Google confirmed that the redesign was inspired by feedback from users of Google News. The update coincided with the 20th anniversary of Google News, which was one of the earliest tools that aggregated stories in real-time.
Here's a bit more about the update:
Filters
You are now able to add filters to the 'local news' section of Google News, this allows you to see stories from different locations all at once.
Customisable topics
You can now customise the topics that appear on your Google News home page. A user is able to add, remove, or even reorder topics.
Expanded fact-checker
Google News allows a user to gain more content in regards to a story in the expanded fact-checker section. Users will be able to see the original claim along with the fact-checked assessment from an independent body, separate to Google.
Google News returns to Spain
After eight years, Google News has also returned to the country of Spain.
Here's what the new homepage looks like:
TikTok Leaders discuss their platform strategy at Cannes
On the 20th of June, TikTok hosted its first company event at the 2022 Cannes Lions International Festival of Creativity.
Multiple leaders of the number one social media platform discussed their vision for TikTok's future and the challenges they may face.
The event is held annually at the resort town located on the French Riviera and is deemed one of the premier awards shows for the advertising industry, the execs from TikTok discussed multiple topics.
The topics included adding shopping functionality for brands, safety challenges, the impact that iOS' privacy changes brought to social media advertising, and the influencer/creator economy.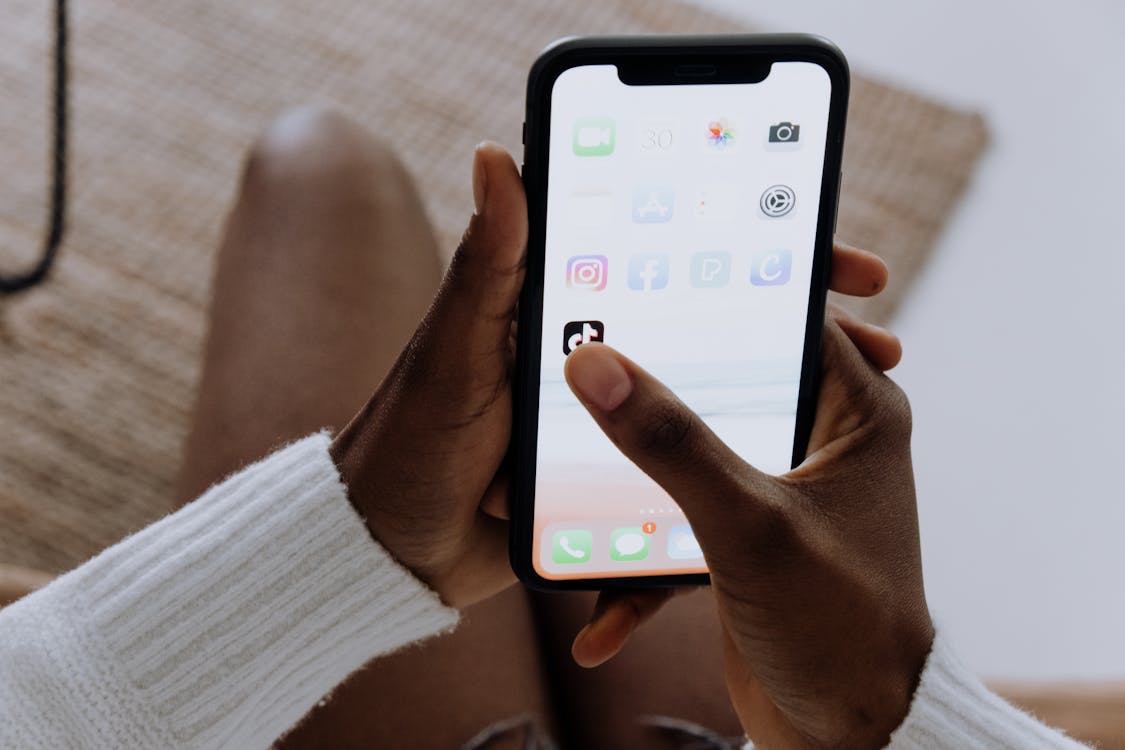 TikTok aim to win more advertisers, despite privacy changes
Blake Chandlee, who is TikTok's president of global operations solutions, revealed that the social media platform currently hosts hundreds of thousands of advertisers — but they aim for somewhere in the millions.
The heads at TikTok plan to achieve this by adding new tools to the platform and executing a program that has been developed in-house and is designed to report back on the quality of ads.
Just like other social media platforms, TikTok has been pursuing fresh and unique ways to target advertising in the wake of Apple's privacy changes.
Ray Cao, the managing director and global head of monetization product, strategy, and operation stated that TikTok's platform will include more contextual targeting for audiences.
Also, the platform is taking steps to address both quality controls as well as brand safety, which has caused some advertisers to shy away from using TikTok to advertise in the past.
Francis Stones, the current head of TikTok's European brand safety, stated that the platform's review process now includes more than just images. The process now includes checking sounds, text, and emojis to make sure brands are not inadvertently associating with something that is potentially problematic.
Expansion of in-platform shopping
TikTok is also currently aiming to globally expand the live shopping functionality on the platform, according to Sofia Hernandez, global head of business marketing for TikTok.
These new features for live shopping will let brands capitalise on the viral status that they can gain from user-created content that the platform is famous for.
These fresh changes will open new opportunities for marketers by enabling them to target audiences more accurately.
Brands, as well as content creators, will be able to improve their exposure with less concern about negative associations, whilst also gaining a means to make sales.
Instagram to change the home feed, again
Meta CEO and Facebook founder Mark Zuckerberg has announced that Instagram will begin to test a full-screen redesign of the main home feed.
This announcement was made on an Instagram story, so don't be surprised if you missed it.
Here is a screenshot showing how the main feed currently looks:
And here is how the main feed may potentially look in the future:
This change will make Instagram look more like its rival, TikTok, with the bulk of the content filling an entire length of the screen.
There is a small area at the bottom of the screen for navigation, whilst every other factor is overlayed on the content itself.
Zuckerberg has said that Instagram will still focus on pictures and that the changes will not make the platform video only.
The full announcement reads:
"We want to make it easier to discover content and connect with friends.

Photos are still an important part of Instagram, and we're working on ways to improve the way they show up in a full-screen feed too.

Some people will start seeing this test soon.

Exited to hear your feedback."
This change may mean that Instagram photos will have their dimensions changed, as they're currently not uploaded in full screen dimensions. The likelihood is that the sides of photos will get cropped off, so detail will be lost.
It's a risk, we may have entirely new Instagram and Facebook home feeds before the end of the year, so be prepared for changes.
You can read about Facebook's radical changes in our latest Digital Roundup.