Welcome to a finance and technologically-focused weekly digital roundup from Intelligency.
This week: learn about how Meta's Metaverse is down $3 billion, Google's revenue growth slowing down to a halt, and how new AI tools are allowing users to communicate with deceased loved ones.
Meta's Metaverse Division Loses Substantial $3.7 Billion In Q3
Meta's Reality Labs Division, which oversees the company's virtual and augmented reality operations, has reported a loss of $3.7 billion in Q3. Stick around to get the rundown from the latest earnings report.
The staggering loss is due to expenses that Meta is incurring to bring the "metaverse", which is Mark Zuckerberg's dream, to life.
Currently, Meta's expenditure is double compared to last year, and there is still Q4, this chart explains it pretty well:
Several billion dollars were put to use on spending for the Reality Labs Division, but Reality Labs only brought in a revenue of $285 million.
The company's Q3 loss of $3.7 billion for Reality Labs is $0.9 billion greater than the Q2 loss of $2.8 billion.
Meta expects even more losses in 2023 in order to make the metaverse happen. Investors have called upon Meta to reduce the expenditure on Metaverse ideas and projects.
However, Zuckerberg has stated not continuing would be a mistake:
"A lot of people might disagree with this investment. But from what I can tell, I think that this is going to be a very important thing, and I think it would be a mistake for us to not focus on any of these areas, which I think are going to be fundamentally important to the future."
Zuckerberg added that although the losses will grow, the investment will pay off:
"We do anticipate that Reality Labs operating losses in 2023 will grow significantly year-over-year. Beyond 2023, we expect to pace Reality Labs investments such that we can achieve our goal of growing overall company operating income in the long run."
Meta's shares plummeted 15% this Wednesday due to Zuckerberg's statements, and overall MEta's shares have gone down 60% in 2022.
Is this the start of the end of Meta? Stay tuned to my roundups to find out!
Google's Revenue Growth The Slowest It's Been In 10 Years
It has been revealed through the latest earnings report of Alphabet which is Google's parent company that it's been the slowest quarter for revenue growth in almost a decade.
Google's YOY (year-on-year) revenue growth is only up 6%, which is the smallest increase since 2013.
On the surface, it may seem like a good thing that growth is up overall, however, when you compare it to last year's growth of 41%.
The operating margin for Google has come down from 32% to 25%, and net income is down 36% YOY.
Google fell short of expectations from investors and financial analysts due to earnings per share and revenue not exceeding these expectations.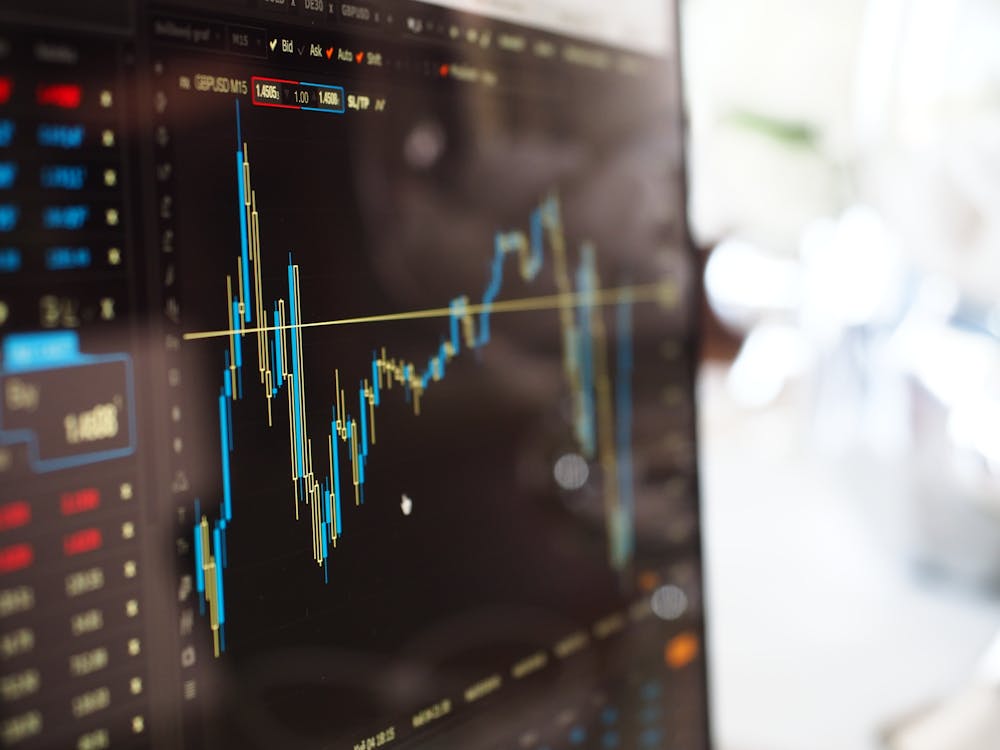 Here are the financial earnings compared to expectations:
EPS: $1.06 vs. $1.25 expected (according to Refinitiv estimates).
Revenue: $69.09 billion vs. $70.58 billion expected (according to Refinitiv estimates).
YouTube advertising revenue: $7.07 billion vs. $7.42 billion expected (according to StreetAccount estimates).
Google Cloud revenue: $6.9 billion vs. $6.69 billion expected (according to StreetAccount estimates).
Traffic acquisition costs (TAC): $11.83 vs $12.38 expected (according to StreetAccount estimates).
Alphabet were only expected to report the slowest revenue growth in two years, not in almost ten years.
Here's a PDF with all of the earnings from Q3 2022.
New AI Developments Allow You To Talk To Virtual Loved Ones, Even Those Who Are Deceased.
Don't let the Black Mirror-Esque headline put you off, new AI advancements are allowing people to interact and even hold conversations with their loved ones who have passed away.
There are now various companies such as HereAfterAI which are using tech that's similar to AI chatbots and voice assistants that you see on more and more modern websites.
The AI is available as an app, and uses photographs, video interviews, and videos, to create interactive representations of people that can be talked to.
There's another tech company called You, Only Virtual which is based in LA and strives to "recreate the relationship dynamics between you and your loved one through conversation– enabling authentic communication upon one's passing".
Finally, Hour One allows a user to create a digital clone of themselves who can speak on camera without any user input.
AI Overcoming Ingenuity Difficulties
Since Alan Turing introduced his eponymously named test in the 1950 research paper "Computing Machinery and Intelligence", cloning human thought and putting it into a digital thought pattern of consciousness has been an El Dorado or Holy Grail for scientists and researchers.
You can learn more about Turing's paper below:
However, one of the biggest challenges for scientists in developing AI is separating creative and imaginative thoughts into convergent thinking for an AI.
Convergent thinking is fairly straightforward to explain, it can be summarised as figuring out a problem by using memory and logic.
Back when AI was on the rise, it used to struggle with convergent thinking, but since AI has been developed so much by numerous scientists and research bodies, its creative capabilities have increased significantly.
For example, an AI from NYU (New York University) wrote a script for a fictional short film in 2016 after being given prompts about what the film would be about.
Since then though, because AI technology is becoming more widespread, the creative output from AI has increased significantly, from game development technologies such as procedural generation and AI-powered upscaling, to journalism and music creation.
In fact, I even wrote about how AI-powered deepfake technology could be used for marketing campaigns in the future.
For now, we'll just have to see if the ethical concerns outweigh the curiosity for how far AI tech can be pushed.