Good Afternoon, and welcome to the latest edition of the Intelligency Digital Roundup.
This week, Google's latest Core Update finished rolling out. Also, we look into how influencer ad spending has grown, and how TikTok is still growing as an alternate search engine.
Let's learn more about each story.
Google Core Update finishes rolling out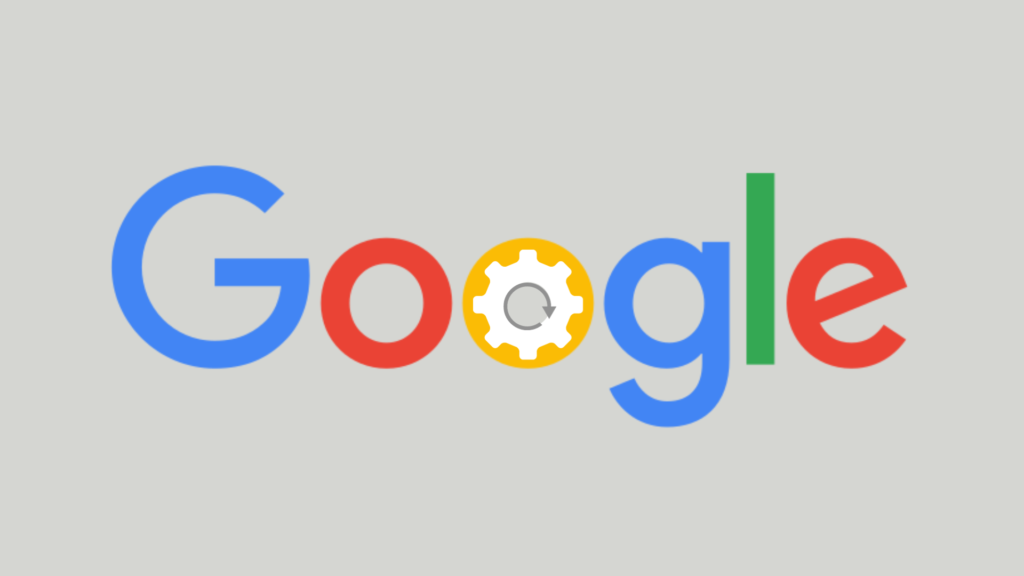 We wrote about Google starting to roll out a couple of weeks ago. This week, Google Search Central announced the rollout has finished.
Google stated on its Search Status Dashboard that the full rollout took 16 days and three hours.
Core updates
The purpose of a core update is to update Google's search algorithms in order to provide users with helpful and reliable results.
The last update was in March 2023, however, Google updated its product review systems in February and April.
Google has confirmed that as well as the core update, it is beginning to index CSV files.
So what comes next?
Google always stresses that if you've been negatively affected by the core update, you need to take time and address the quality of the content of your website, rather than look for quick technical fixes.
Improving technical aspects right away may not lead to improved rankings, so it's important to focus on the site as a whole rather than just certain aspects.
Influencer ad spend growing faster than traditional ad investment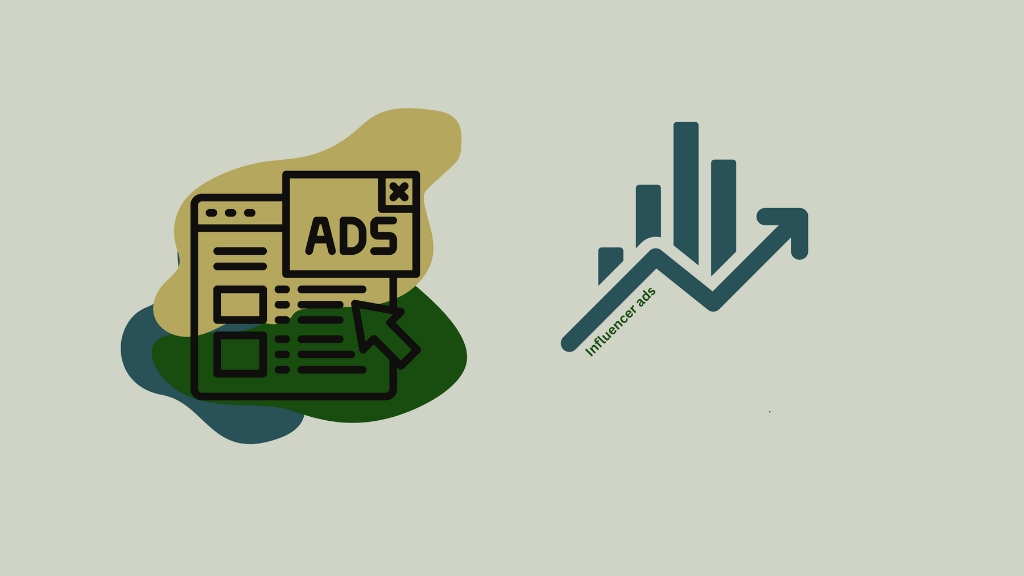 This week, Insider Intelligency published results from some influencer marketing research, which may surprise you. It was discovered that businesses were investing more into influencer ads than traditional methods.
Brands have been advised to consider changing ad campaign strategies to match the rising popularity of influencers.
Influencer marketing
More and more businesses are embracing influencer marketing daily, and the way audiences consume ads is changing. This isn't to say that traditional ads don't work anymore, but it's important to stay notified of trends and changes so that you can get the most out of ad investments.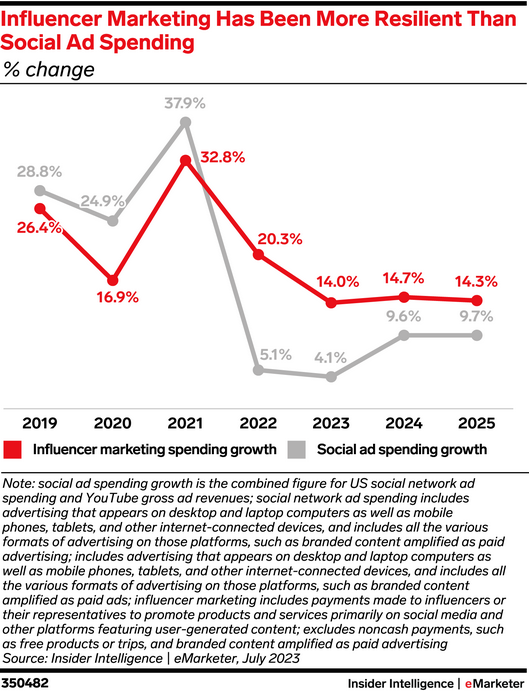 Influencer income
The report also included a report on how influencers generate income on their respective platforms. The breakdown can be seen below: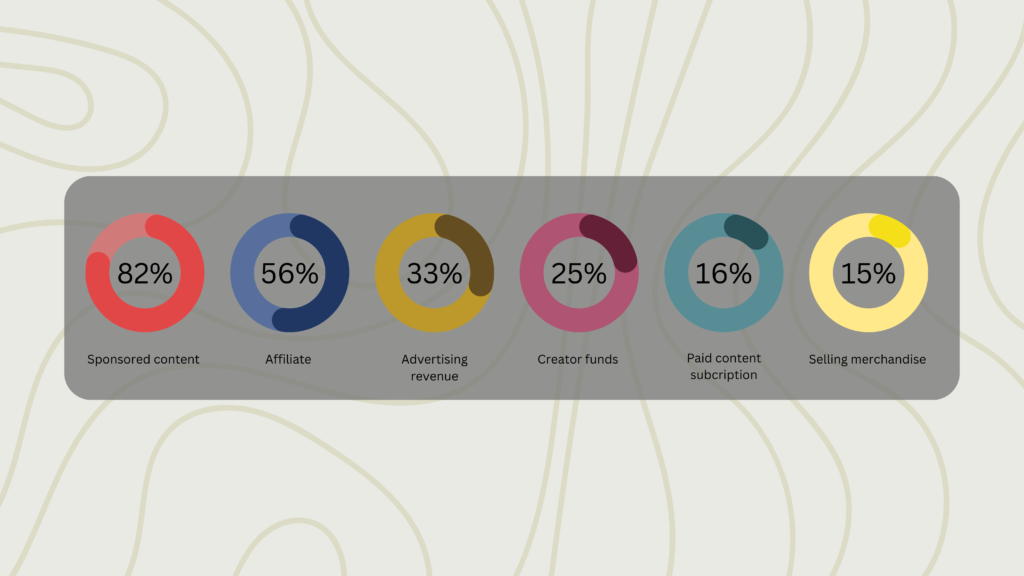 Insider Intelligence had this to say about the report:
"The time to act is now. Influencer marketing spending will rise roughly 3.5 times faster in 2023 than social ad spending will. That's a testament to the resilience of creators, even amid economic concerns and major competition."
If you've not considered using influencers to market your products or services, now may be the time!
51% of Gen Z women prefer TikTok to Google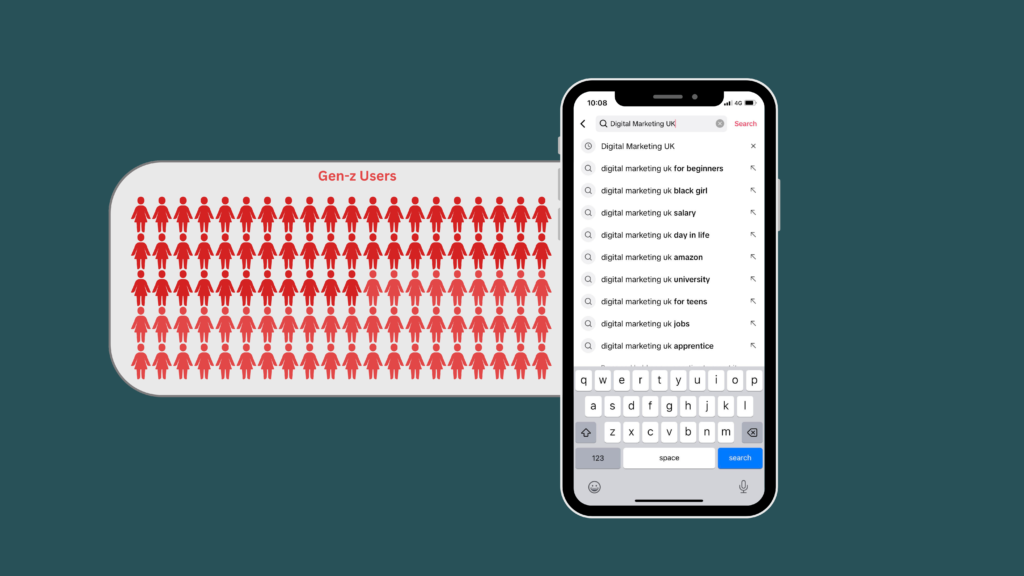 According to a survey conducted by Her Campus Media in August, TikTok is the platform of choice for more than half of Gen Z women for searching. Also, it helps influence purchase decisions more than any other platform.
While Google still dominates most of the world (83.5%), the company does acknowledge TikTok as a threat. Recently, TikTok has even launched search ads. Although it's important to remember that TikTok isn't a web search engine, you need to be visible whenever users search for relevant topics.
So what does the study show?
Her Campus Media's survey shows that overall, 74% of Gen Z use TikTok Search. Also, 51% of the survey takers chose TikTok over Google as a search engine. The three biggest reasons for this are as follows:
The video format of the results (69%) 
More relatable answers (65%) 
Personalised answers (47%) 
There's also currently a trend which reflects some of the findings of this survey. #tiktokmademebuyit reported that videos with this hashtag received 12.4 billion views overall. Nearly 3 out of 4 users from Gen Z have bought something after seeing it on TikTok.
TikTok has influenced purchases for 62% of Gen Z, which is more than any other platform. This figure has increased by 15% compared to a 2022 survey.
Also:
70.34% look to influencers.
62.31% look to brands.
61.17% "somone I trust."
Also, compared to Instagram 76% of users prefer to watch TikToks over Reels.
The survey used a sample size of 1,821 Gen Z'ers. 97% of the takers identified as female.
If your business isn't on TikTok and you want to target audiences from Gen Z, now's the time to start looking into a TikTok strategy.