Good Afternoon, thanks for stopping by for the Intelligency Digital Roundup.
This week, Google began rolling out a new core update, Threads launched on desktop, and TikTok now has search ads.
Let's get into the news.
Google launch August 2023 core update
The biggest story this week comes from Google. This week, Google announced a new core update via X:
If you're unfamiliar with core updates, they're designed to make sure that searchers get the best results while searching.
Core updates don't target specific pages for websites, but they can result in low-quality sites being punished and high-quality sites being rewarded with new rankings.
Core update impact
When Google launch a core update, it can affect SEO performance positively, negatively, or not at all. While they're being rolled out, you may see a temporary rise or drop in rankings, returning to how they were after the update is complete.
Also, a drop in rankings after a core update isn't indicative of a content or technical issue, it can be just an adjustment from the update.
Google always stresses that if you see a drop in rankings, focus on improving your website's quality, instead of looking for technical fixes.
Recovering from a core update
Following the advice given in the last section, if you see a drop in rankings, you should:
Assess pages with low-performance
Check what's leading people to the low-performing pages
Compare the content to the questions on Google's help page
Using the above steps will aid in showing where your content isn't delivering. Then you can use what you've learned in order to improve your content for the future.
However, improvements don't always translate to higher rankings, as there is no guarantee from Google.
Due to SEO being a lengthy process to get results, if you do improve your site's content, it can take several months for rankings to recover or improve.
The main takeaway from this is to be patient and commit to long-term quality improvements, rather than quick fixes. As I always say, "Rome wasn't optimised in a day".
Threads launches on desktop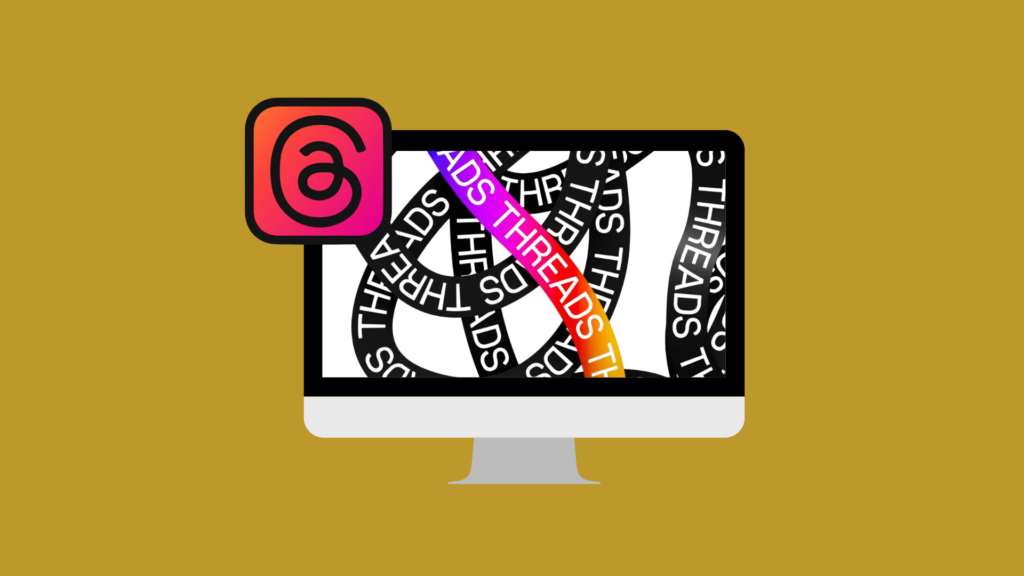 Threads, Meta's X competitor, has launched on desktop browsers this week.
This is a significant move for Threads, as it being available on desktop makes it even more of an X competitor. It's also important because previously, Instagram has always had more of a mobile focus.
While Threads was initially just a microblogging site allowing intimate communication between friends, a web version is a strategic expansion. It could be a response to growing/evolving market demands.
How to access Threads on a desktop
Accessing Threads on a web browser is pretty straightforward. You'll need to search for Threads.net/login, click through the cookie notice, and then use your Instagram login details to log in.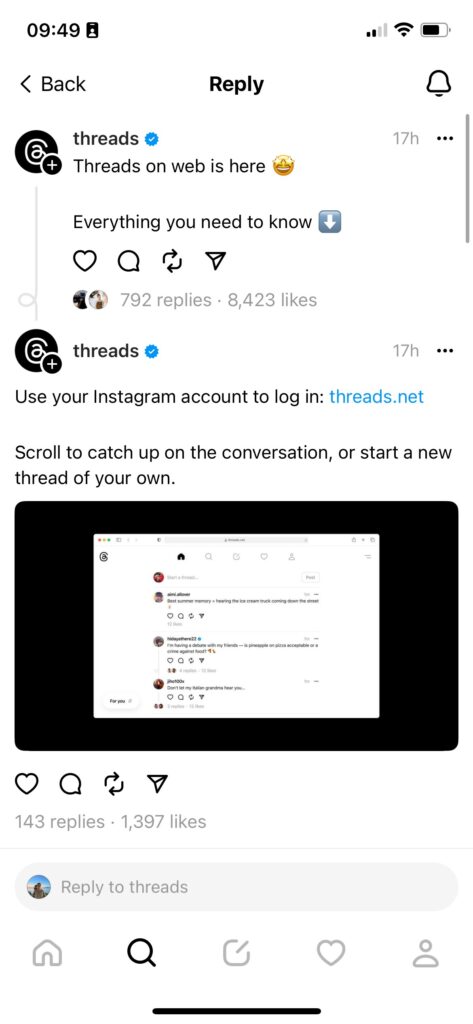 Once you're logged in, the main feed looks similar to how it is on Mobile. Like the app, you can:
reply
repost
post threads and add videos/photos
search for profiles
See all your notifications
This rollout represents a trend towards platform convergence, here previously mobile-exclusive apps are recognising there is traction to be had by moving to desktops too.
It also has the added benefit for marketers to reach target audiences on Threads from any device.
TikTok search ads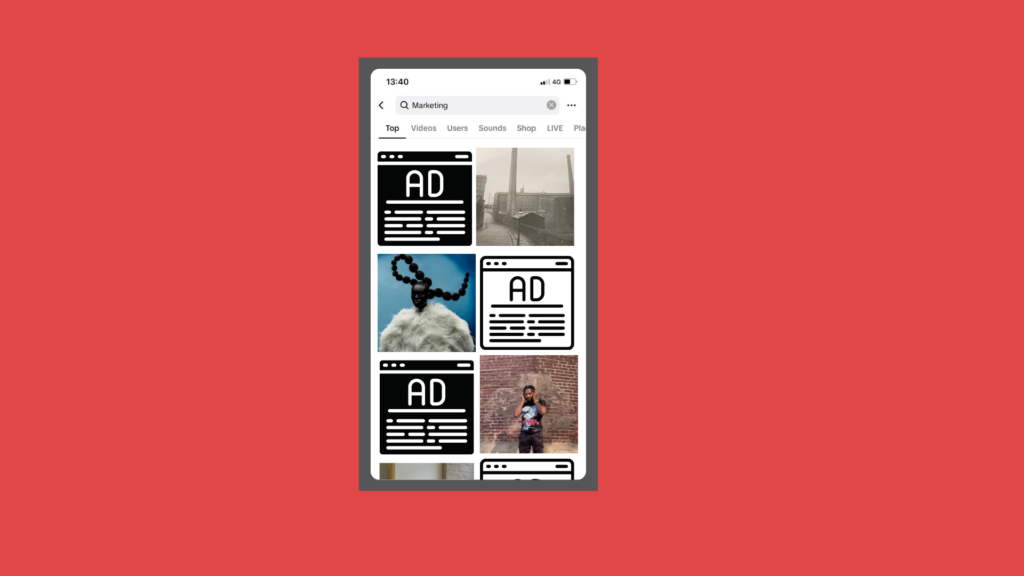 TikTok has brought ads to search results this week. A new toggle in TikTok Ads Manager called "Search Ads Toggle" allows ads to be served alongside organic video results in search results.
TikTok has said this new feature isn't a standalone ad product, but an extension of TikTok video ad buy.
In the UK, there are around 23.8 million monthly active users on TikTok, so there are a lot of chances for a brand to be found. Google even acknowledged TikTok as a threat to its search business.
How TikTok search ads work
The search ads will have a sponsored label, and they can appear in different positions on search results pages. The factors are:
Ad relevancy
User intent from the search query
Broader learnings from other users
TikTok explained the following:
"The typical search journey starts with a user clicking the search button at the top of the For You feed. From there, they type in a search query, which then yields a series of search results. The ads appear among these search results. Once a user clicks on a search ad, the ad mirrors the in-feed TikTok experience, with users able to continue scrolling through the search results in the order they appear on the page."
In-feed ads have the Search Ads toggle on by default. If you want to opt out, just use the toggle. You can also add negative keywords, which prevent the ads from running near posts that don't align with brand guidelines.
TikTok's internal data states "70% of ad groups with the Search Ads Toggle 'on' see more efficient performance when compared to not, as a result of more efficient conversions coming from search ads,"
The full announcement can be read on TikTok's business blog.
As always, thanks for reading this week's digital roundup.