Good Afternoon, and welcome back to the weekly digital roundup.
After a brief break, we're back reporting on the latest digital marketing news and trends. This week, YouTube ads were found to be violating the terms of service. Also, there was a huge leak of user credentials for Chat GPT, and new shopping features were added to Bing and Edge.
Let's learn more about each.
YouTube Ads violating the terms of service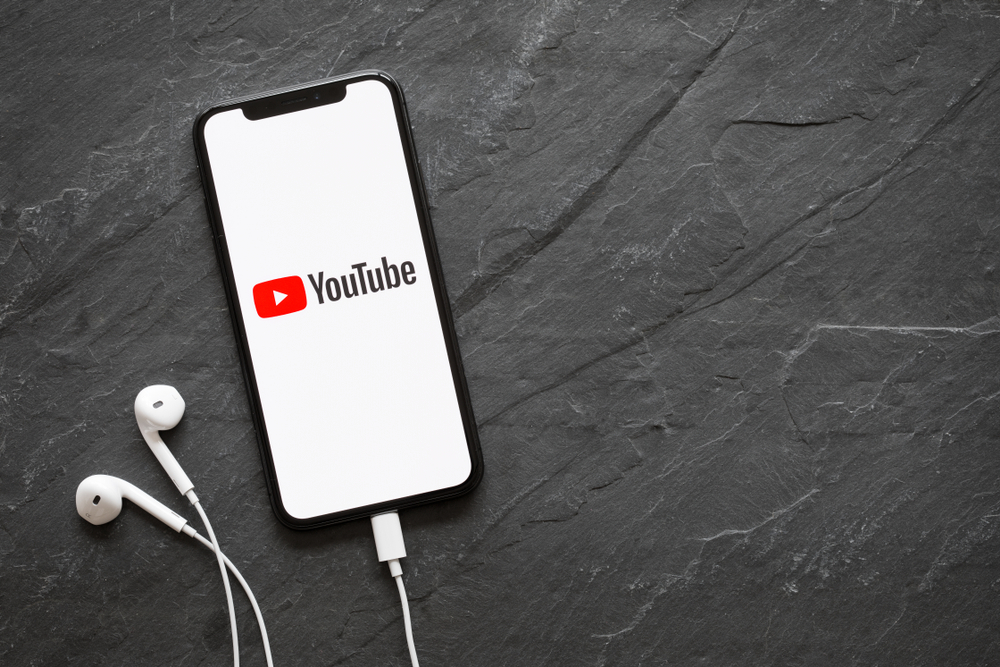 The famous American newspaper The Wall Street Journal investigated YouTube's ads this week. It was found that around 80% of the ads that YouTube serve violated its own terms of service. This would make the ads subject to refunds.
Unfortunately for Google, this could end up costing them billions, which is adding to the already existing list of troubles the platform is facing. Troubles include TikTok and AI rivalling searches and two antitrust lawsuits.
However, Google refutes the claims made in WSJ's report, stating that the "methods are inaccurate"
Ad policy scrutiny
If you're an advertiser, you pay YouTube to display video ads either before, during, or after a video by a creator. However, Adlytics found that about half of the ads don't show on the platform.
When you bid for an ad, YouTube also states they'll show the ads on the "Google Video Partners" program. Google say that these websites (which are third-party) provide the same ad experience as YouTube. This translates to audio-enabled, visible ads which can be skipped.
But when Adlytics investigated, it found that ads on Google partner sites were muted 80% of the time and were hidden off-screen, and unable to be skipped. So advertisers are paying YouTube for ads to display, and YouTube isn't delivering on the exposure it promises.
The financial consequences of this could be astounding if YouTube is found to be violating the terms of service. Advertisers pay approximately $100 for every 1,000 views an ad gets on a third-party site for high-quality ad placements.
Adlytics found that instead of high-quality placements, lower-quality placements were being used instead, which sell for $5 for every 1,000 views. So to summarise, advertisers are paying top dollar for high-quality placements, but are only receiving sub-optimal placements on non-YouTube properties.
Ads on low-quality sites
The investigation from Adlytics studied over 1,100 brand marketing campaigns between 2020 and 2023.
The brands with inappropriate placements included Disney+, American Express, and Samsung among others. Even US government organisations such as Medicare were impacted.
In addition to being placed offscreen, they were on sites full of misinformation or spreading pirated content. Again, this goes against Google's pledge of only placing ads on high-quality sites. Advertisers are obviously quite upset about this and are attempting to get their money back.
Unfortunately for Google, this could seriously harm its reputation with key advertisers on the platform, as well as damage its credibility.
The global chief media officer at UM Worldwide, Joshua Lowcock, had this to say
"This is an unacceptable breach of trust by YouTube. Google must fix this and fully refund clients for any fraud and impressions that failed to meet Google's own policies."
But how did Google respond?
Google's response
Google refuted Adlytics' claim with its own statement.
In the statement, Google stated the report used "unreliable sampling, and proxy methodologies" and also that the claims about GVP (Google Video Partners) were "extremely inaccurate".
Google wishes to clarify that a majority of YouTube ads are found on YouTube, and not GVP.
GVP is smaller than YouTube and is a separate network, and can be used to increase reach by over 20%.
Advertisers have total transparency and control over GVP campaigns according to Google. Advertisers can also opt out of GVP campaigns at any time, or exclude specific websites and also get real-time reporting.
GVP was defended by Google, stating that the quality and viewability were well above the industry average.
We'll have to see how Adlytics' report affects Google's advertiser relationship and credibility going forward. If there are any developments, you can trust the roundup to deliver them!
Huge Chat-GPT credential leak
In a first for the popular generative AI tool, more than 100,000 usernames and passwords have leaked for OpenAI ChatGPT accounts. The credentials have been found on malicious dark-web marketplaces and span from June 2022 to May 2023.
Group-IB found that the credentials could be found in logs of stolen information sold on underground cybercrime platforms.
A worldwide effect
The credential leak has affected users across the world, India saw the most credentials leaked, with 12,632 being traced back to the country.
This shows that India has rapidly adopted the usage of ChatGPT, many customer service companies or tech companies use it to improve productivity and customer service.
Various other countries come close to the number of Indian account leaks. The countries include Pakistan, Brazil, Egypt, Vietnam, The U.S., France, Morroco, and Indonesia.
Again, this shows that ChatGPT is popular in many different cultures.
Who steals information?
Information stealing is a growing crime role in the world of cybercrime. This is because an information stealer isn't restricted to email addresses, they could gain access to cookies, passwords, or even credit cards.
Unfortunately, if you don't practice good data security such as two-factor information or unique passwords, then your accounts will always be at risk.
If an information log is stolen, there's a high chance it will be traded on what's essentially an internet black market, located on the dark web.
Due to different factors such as VPNS or proxies, law enforcement agencies struggle to track down cybercriminals who are good at what they do.
Risks and secure practices
Group-IB's Dmitry Shestakov noted, "Many enterprises are integrating ChatGPT into their operational flow,".
While it shows that many businesses are willing to adopt AI to increase productivity, it does show that new risks are also being introduced.
Shestakov recommends that users follow standard data protection procedures such as long-form passwords and two-factor authentication. This will reduce the risk of account takeover attacks.
It's worth noting that you should change your ChatGPT password ASAP, as your account may already be compromised.
Always stay vigilant of threats to your accounts!
Easier shopping with Bing and Edge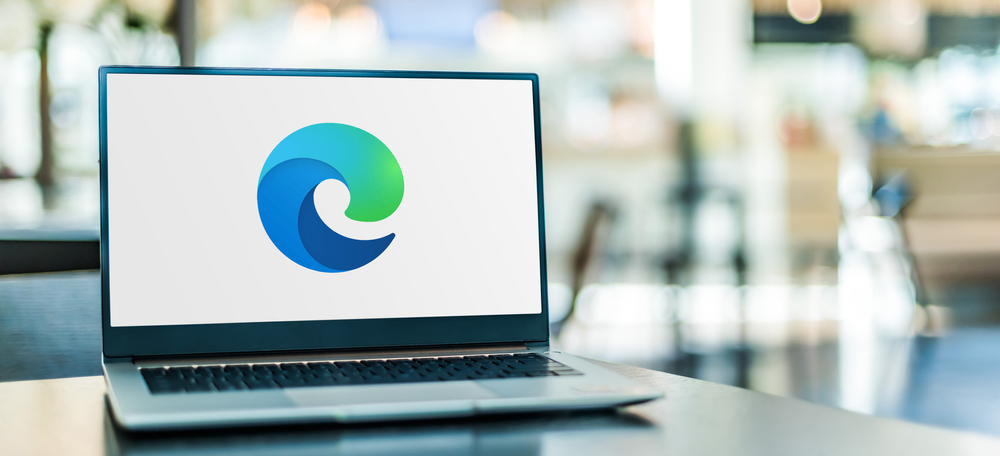 Our final story for this week covers Microsoft. The company has added some new AI-powered tools in order to improve shopping on Bing and Edge. Microsoft wants shopping online to be easy for users.
Typical pet peeves for shoppers include finding good deals, determining real reviews, and difficult navigation.
The new tools from Microsoft have been designed to address these pain points. Bing, Edge, and Outlook have all seen the inclusion of these new tools. Accessible shopping is the key focus.
Let's learn some more about each new feature:
Buying guides
Bing and Edge now offer a buying guide, aimed to help users purchase products even when they're unsure of what it is they want.
In the video, the user searches for "college supplies", and receives a customised set of product recommendations such as headphones or laptops which are the best options.
Recommendations are easily readable in side-by-side comparison charts. Currently, only U.S. users can access this feature. However, Microsoft will roll this feature out to more users in the future.
Bing Chat and the sidebar in the Edge browser are where you can find the buying guide.
Review summaries and price matching
Due to the amount of seemingly fake reviews for products, it can be hard to tell the selling points of a product you want to purchase.
However, review summaries will summarise the critical information you need to know from the reviews of a product.
Again, this feature will be rolled out worldwide by September.
Price matching allows you to track an item's price, even after you've purchased it. Most U.S. retailers will allow you to price match. More countries will see this feature over time.
As always, thanks for reading this week's roundup! Stay tuned for next week!