Eliot from Intelligency had a wonderful opportunity to speak to Wakefield College's year 12 IT Students on Monday.
Working together with Curtis Holt from Binary Managed Solutions (BMS), they both delivered presentations on IT, Networks, Network Security, and Digital Marketing.
Eliot and Curtis spoke about the exciting and rapidly evolving fields of IT, Digital Marketing, and Network Security. The event was a great success and provided valuable insights and information to the students and teachers.
What Curtis spoke about
Curtis Holt from BMS kicked off the day by talking about IT, networks, and network security. He highlighted what services BMS provide, his job role, and how you can get into working in IT. Curtis also shared best practices for IT management and implementation.
In the afternoon, Curtis stressed the importance of network security in protecting sensitive information. This was carried out by explaining the different types of web attacks, as well as how modern companies can protect against them.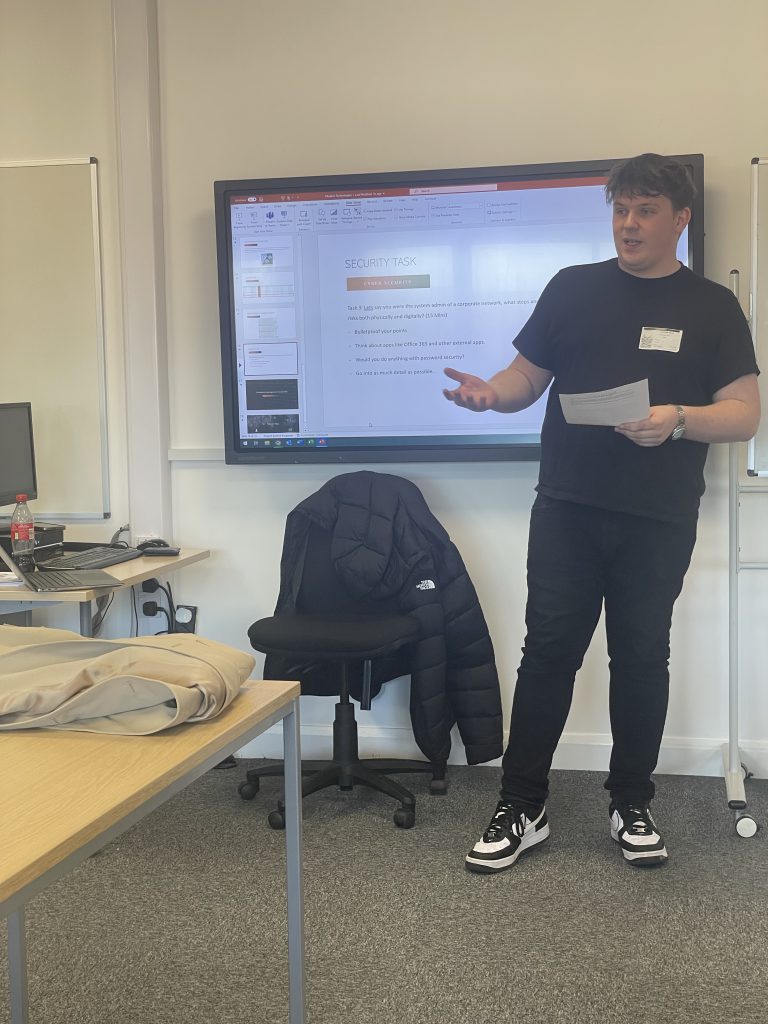 What Eliot spoke about
Eliot's expertise and passion for Digital Marketing were evident throughout his presentation. He explained the critical role that digital marketing plays in business growth, and offered some strategies to the students. Eliot spoke about how to segment audiences, how to create a social media strategy, and defined SEO.
Wakefield's IT students thanked Eliot for the presentation, as it was relevant to their current learning.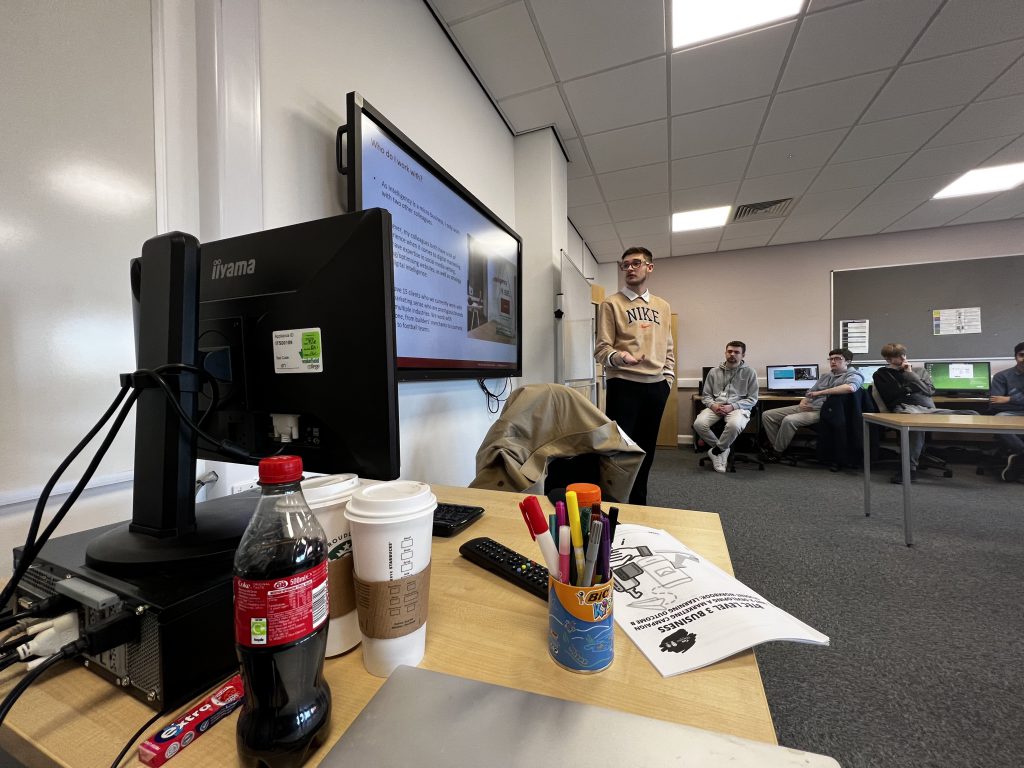 What came next
After the presentations, the students were tasked were given a brief for a fictional company and tasked with putting their knowledge from the session to the test. The students needed to create a company network by purchasing the relevant equipment such as servers and computers.
We'll see how that goes before the 20th when the winning group will be decided and a prize is awarded.
Overall, the event was a great success and had a positive impact on the students and attendees. It provided a unique opportunity for them to learn about IT, digital marketing, and network security from people who work in the field.
Intelligency Group and BMS are highly successful in their respective fields, and the event provided valuable insights and information to those who attended.
If you would like to learn more about Intelligency Group and BMS, please visit our websites and follow our blogs for updates and news.
Once again, thank you to Wakefield College and Binary Managed Solutions for giving Intelligency this invaluable experience.