Good afternoon, and welcome to the Intelligency Digital Roundup.
This week, Elon Musk announced that X may become a paid service. Also, Google began rolling out the September 2023 helpful content update, and TikTok rolled out a new label for AI content.
X could become a paid service
In this week's top story, Elon Musk announced that he plans to make X a paid platform for all users.
This is an attempt to tackle "rampant bot activity". Musk revealed scarce details about the fee when chatting to Benjamin Netanyahu, the Israeli Prime Minister.
Unfortunately, Musk didn't share how much the service would cost, or what features would be included to sweeten the deal.
However, Musk did claim that X's 550 million users post 100 to 200 million times a day. Which is an impressive statistic. However, it wasn't clarified how many of these are bot posts compared to real posts.
The above stats mark a 140% increase on the "average monetizable daily active usage" of 229 million reported by Twitter in May 2022, which is before Musk took over.
A significant change
This would be a significant change for users because the platform has always been free. It's a change that's so significant, that it could drive them away from a once-beloved platform in their eyes.
On the other hand, it could be good for advertisers, because it may mean they can tap into a higher-quality audience and have fewer issues with bots.
So what's X said?
Musk told the Prime Minister the following:
"The single most important reason that we're moving to having a small monthly payment for use of the X system is that it's the only way I can think of to combat vast armies of bots." "Because a bot costs a fraction of a penny, or a tenth of a penny, but if somebody even has to pay a few dollars or something, some minor amount, the effective cost of bots is very high, and then you also have to get a new payment method every time you have a new bot." "We're actually going to come out with lower tier pricing. We want it to be just a small amount of money [and] in my view, this is actually the only defense against vast armies of bots."
Once we know more about the subscription or one-time fee, we'll be posting about it for the weekly roundup!
Google roll out September 2023 helpful content update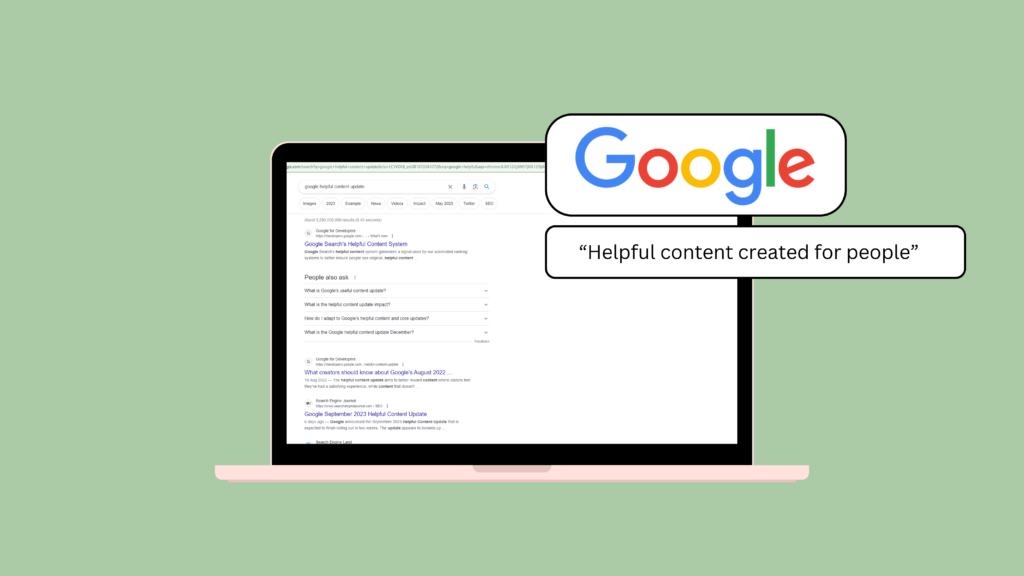 After releasing a core update not too long ago, Google has now pushed out an update to its helpful content system. It began rolling out last week and should be fully rolled out by the end of next week.
The last helpful content update was the December 2022 helpful content update.
So what's changing with the update?
With the new update, Google has promised an improved classifier.
The specific details are as follows:
New guidance for hosting third-party content, as well as what to do after a helpful content system update.
More points about either removing content or changing the dates on current, published content.
The words "helpful content written by people" have been changed to reflect the current AI generative content landscape. It now reads "helpful content created for people in search results".
Google's dev blog, Search Central, explains more about the update.
What to do if you're affected by the update
If you've been negatively affected by the helpful content update, Google has a list of questions you can run through to analyse the quality of the content on the site. The company stresses that content needs to be helpful or informative, and not just primarily created for ranking well on SERPS.
The list of questions is:
Do you have an existing or intended audience for your business or site that would find the content useful if they came directly to you?
Does your content clearly demonstrate first-hand expertise and a depth of knowledge (for example, expertise that comes from having actually used a product or service, or visiting a place)?
Does your site have a primary purpose or focus?
After reading your content, will someone leave feeling they've learned enough about a topic to help achieve their goal?
Will someone reading your content leave feeling like they've had a satisfying experience?
Are you keeping in mind our guidance for core updates and for product reviews?
And when it comes to avoiding search-engine first content:
Is the content primarily to attract people from search engines, rather than made for humans?
Are you producing lots of content on different topics in hopes that some of it might perform well in search results?
Are you using extensive automation to produce content on many topics?
Are you mainly summarizing what others have to say without adding much value?
Are you writing about things simply because they seem trending and not because you'd write about them otherwise for your existing audience?
Does your content leave readers feeling like they need to search again to get better information from other sources?
Are you writing to a particular word count because you've heard or read that Google has a preferred word count? (No, we don't).
Did you decide to enter some niche topic area without any real expertise, but instead mainly because you thought you'd get search traffic?
Does your content promise to answer a question that actually has no answer, such as suggesting there's a release date for a product, movie, or TV show when one isn't confirmed?
Final comments
It's important to note that even if you put content fixes or technical fixes in place, it can still take several months of time to recover. Google described the update as an "ongoing effort to reduce low-quality content and make it easier to find content that feels authentic and useful in search."
TikTok now labelling AI content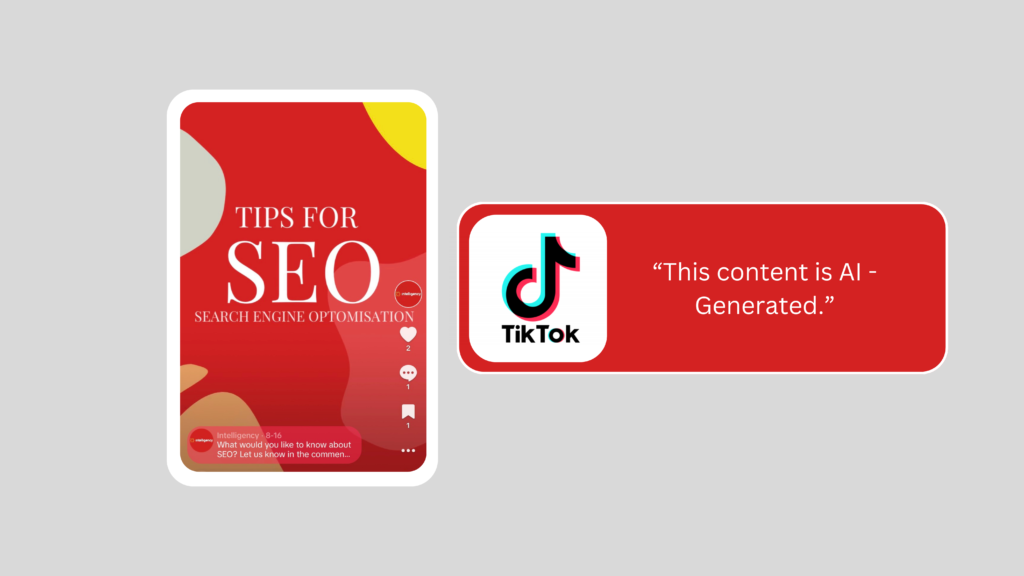 Our final story for this week concerns TikTok. If you're a user on the platform, you may have noticed there's been an increase in the amount of AI edited content. Whether that's generated photos using MidJourney, cool stuff you can do with prompts on ChatGPT, or deepfakes of a celebrity.
Well, creators on the platform have been advised to use this new label on any content that's been fully or heavily edited with AI. The label is similar to the branded content label.
For creators, it's important that they keep up with the latest community guidelines which TikTok put in place. If you don't follow them, you can be penalised, especially if you're making money from the platform.
Clearly labelling AI content helps fight disinformation and deceit from malicious sources, and helps to build audience and creator relationships.
Why the change?
The label is a consequence of the synthetic media policy which comes under the community guidelines. TikTok urge that the labels should be used whenever there's content that includes likelike images, video, or audio.
The company plans to release a series of educational videos to show creators how to effectively use the label.
"We hope that with time, people will start using these labels just like they do verified account badges and branded content labels, making them another useful tool for creators and viewers to share and make sense of content."

-A TikTok Spokesperson
As well as the label, TikTok will be renaming all TikTok effects to be TikTok AI effects. Also, it plans to test an automatic "AI-generated" label.
TikTok Newsroom has the full announcement.