Good Afternoon, welcome to the weekly digital roundup. Where Intelligency analyses and reports on the latest digital marketing news and trends.
This week, Meta introduced 3 new Facebook Reels features, Google showed off some new search features, and Microsoft revealed Bing's future.
Let's dive in and learn some more about each.
New Facebook Reels Features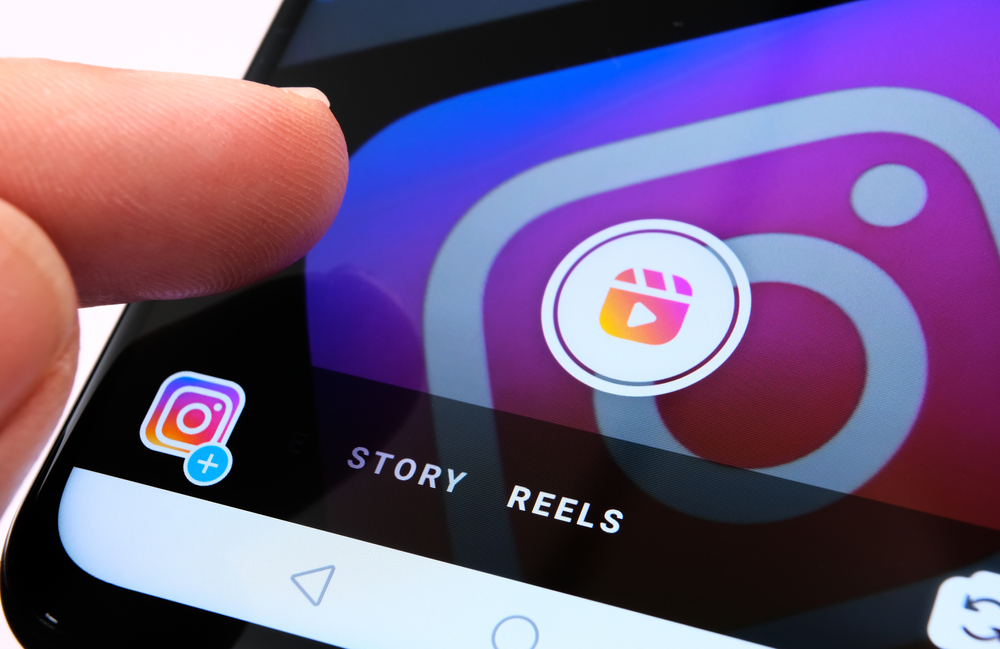 Meta added 3 new features to Facebook Reels this week. Users will be able to easily find short-form videos most relevant to them and have an easier time customising their video experiences on the platform.
Facebook Watch navigation
The goal is to make finding and watching reels easier in-app through Facebook Watch, by adding a Reels section in the nav menu. This will provide a user with quick access to short-form videos from their favourite creators, or let them discover new content that they'll enjoy. You can also scroll between reels and longer videos with ease.
Reels personalisation
Users also have better control over the types of Reels which appear in their main feed, very similar to other personalisation tools.
You can show more, show less now. If you like a reel you've just watched, you can tap the options button and click show more. You'll then start to see similar videos recommended by the algorithm.
Alternatively, if you didn't like what you just watched, you can click show less. The algorithm will stop recommending videos which are similar to the one you didn't like.
Additionally, there are now contextual labels for Reels. For example, if you're seeing a Reel because your friend liked it, a label will say.
These 3 changes were announced on Meta's blog, the changes show that the company still wants to pursue short-form video, and are taking advantage of its intelligent ranking signals. Reel integration onto the Facebook app will generate meaningful content interactions, and provide a great user experience.
New Google features shown off at I/O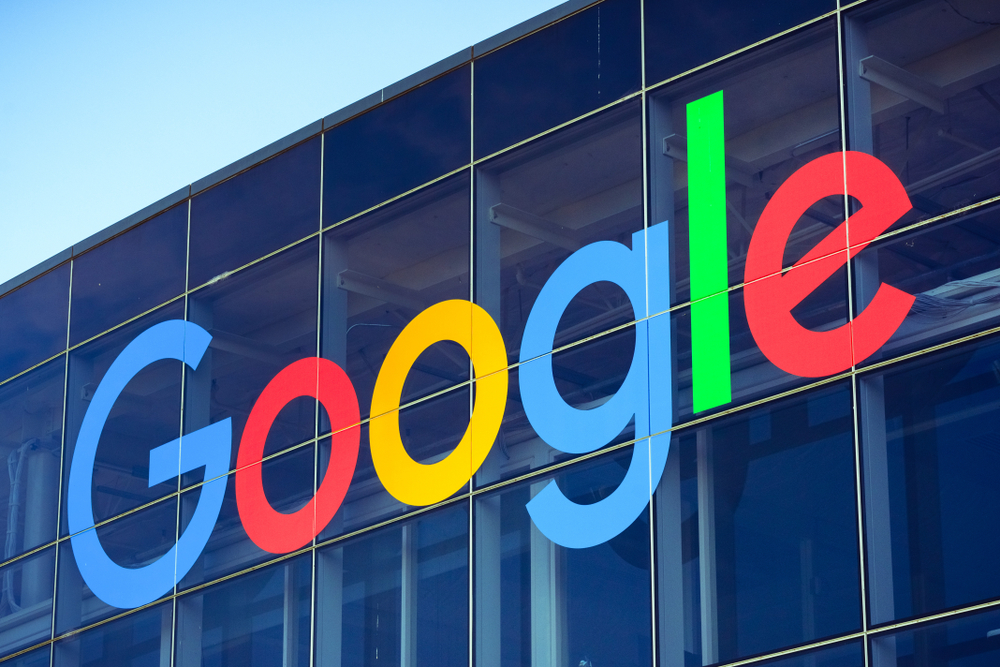 This week, Google hosted its annual I/O conference and showed off several new advancements to Search.
The most significant updates which were shown off were generative AI-enhanced search results, and "Perspectives" for topics.
The aim of these changes is to enhance the search experience for users and to reshape how they discover information.
Transformative generative AI
This feature is also referred to as the Search Generative Experience or SGE. It's a new method of delivering search results.
SGE simplifies complex search tasks and provides users with information snapshots, with a link to learn more about what they've searched for.
You can use SGE to compare two different parks and how suitable they would be for dogs and children. It would provide you with comparisons, suggestions, and also links for further information.
Here's an image of what it looks like: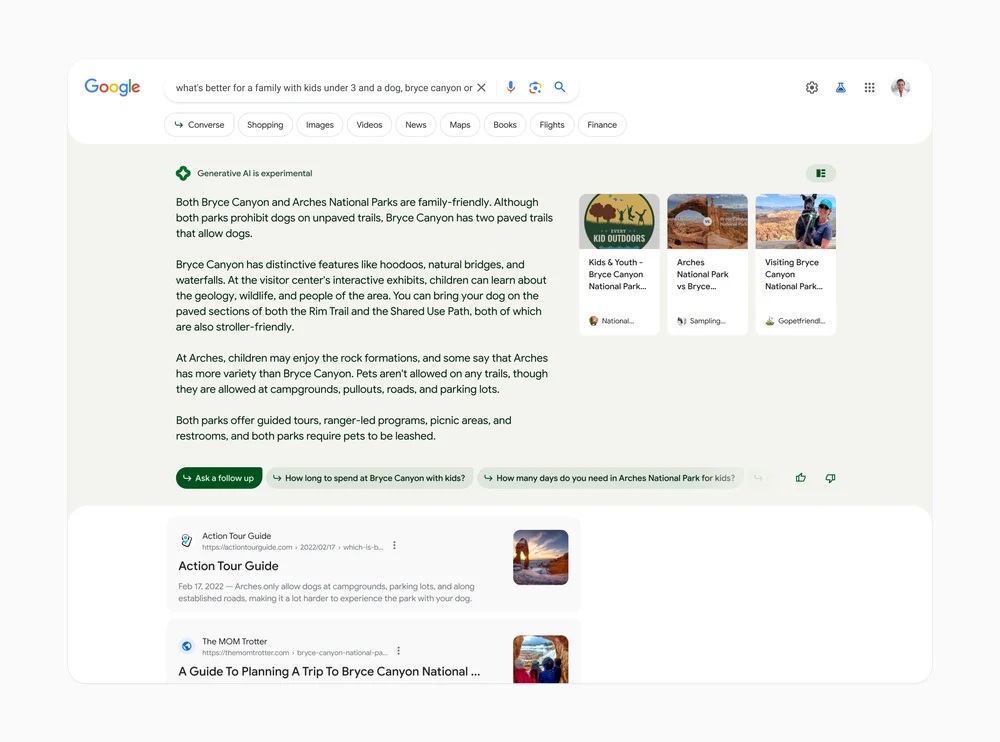 Shopping experiences for users will also be improved, it can deliver real-time product information, reviews, and prices without taking you off of the search engine result page. Google built this feature using Google Shopping Graph, which contains the product information for 35 billion products.
There are also safeguards in place for SGE, such as the AI not appearing for every type of search query, in order to keep a consistent quality.
If you use Chrome, you can try SGE out in Search Labs on desktop, or the Google App for Android or IOS. Please note: SGE is currently US only.
Perspectives
Google is also introducing a new Search feature called 'Perspectives'. It can highlight videos, blog posts, images, or forum discussions in search results. The highlights are designed to help a user understand a topic through different perspectives and experiences.
An example of this is a user who searches "how do I make friends in a new city?" would get personal stories or tips through multiple sources and mediums.
See how it looks below: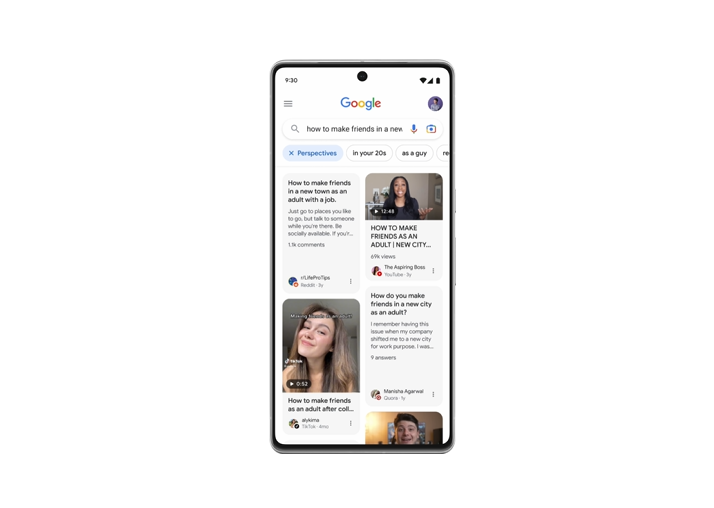 The perspectives filter should improve the search results for review content according to Google.
This feature will more than likely launch in the UK at the same time as the generative AI.
The next generation of Bing and Edge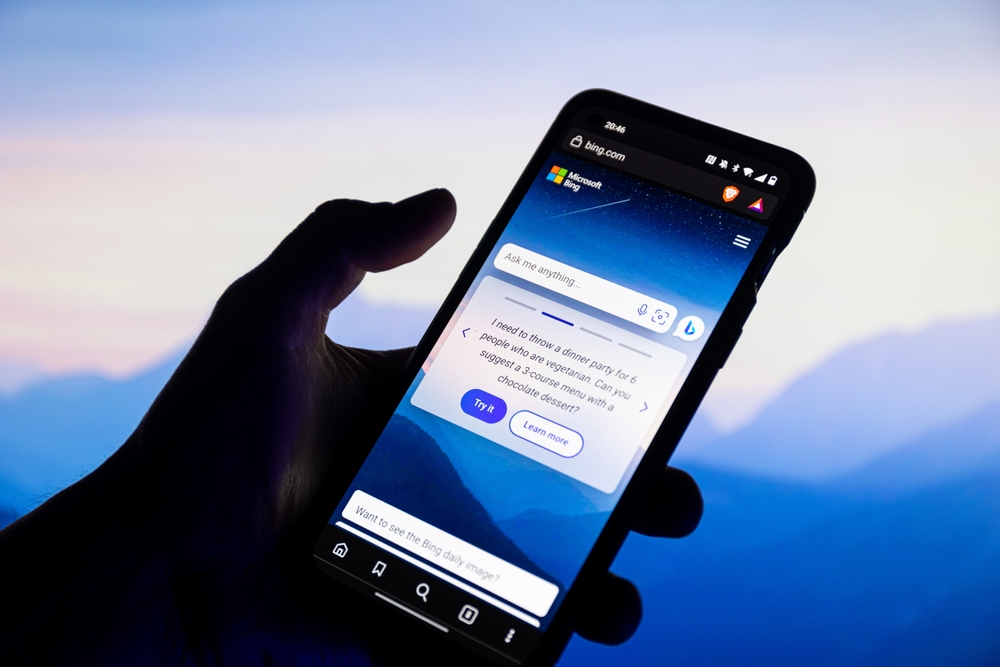 Microsoft, the creators of Bing and Edge, is launching the next generation of both platforms to transform search engine software.
Key characteristics for Bing and Edge's future include:
Bing becoming Open Preview
Enhanced searches
Multi-session productivity experiences
Allowing developers and third parties to build on top of Bing
Here's some more info about each change.
Open Preview Bing
As a response to the high traffic level and positive reception Bing is receiving, Microsoft announced Bing will be in open preview. This means that users won't have to join a waitlist to try new features, they'll just need a Microsoft account.
Enhanced searches
Bing will now provide users with easier to digest, visual information such as charts, graphs, and clearer answers for certain search topics.
The image generator for Bing now supports over 100 languages too, so images can be created in a user's native language.
Productive searches
Users are now able to access their chat history with Bing's AI chatbot, and can now export it and share it to different platforms.
Also, Edge is also getting a better summarisation capability for long documents and articles for websites. Edge will also allow a user to complete a task with fewer steps than normal, such as tailoring drafts, or watching specific films.
Bing's transition from product to platform
Finally, Microsoft plans to build and integrate third-party plugins into Bing chat. This will enable developers to add new functionality to the experience.
In the future, users will be able to book table reservations, or get the answer to complex science problems using Wolfram Alpha without ever leaving Bing Chat.
Going forward, Microsoft wants everyone to try out Bing and chat to see if they like, and have promised to make weekly changes to the open preview builds.