Good Afternoon, and welcome to the Intelligency digital roundup.
Learn about the targeted ads blunder from the UK Home Office, how X has paywalled what used to be Tweetdeck and OpenAI's new acquisition.
Let's get into it.
Home Office spends £35k on ineffective ads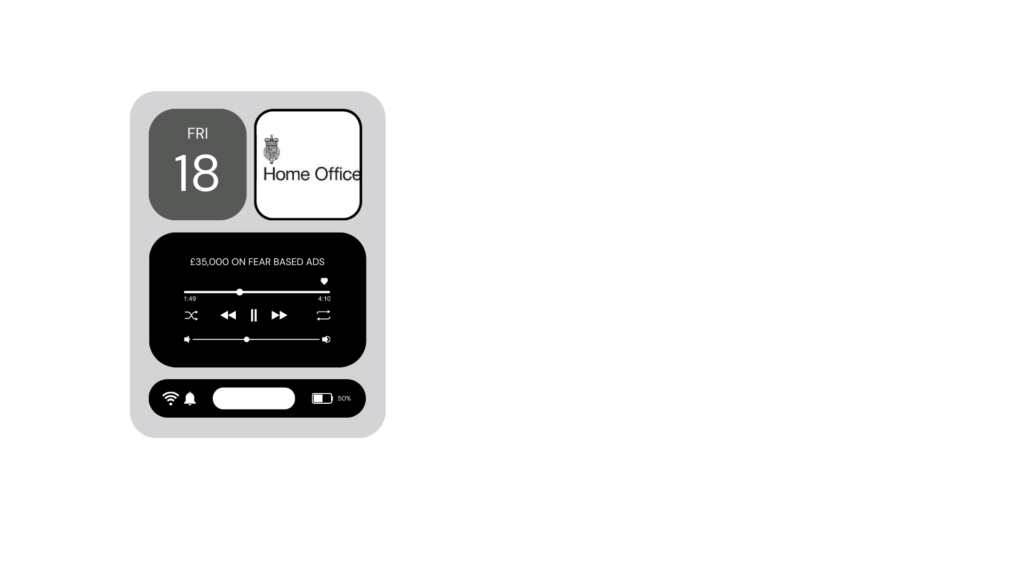 This week, it was discovered that the UK Home Office (HO) has spent at least £35,000 on targeted ads. The intent behind the ads was to try and prevent asylum seekers from using small boats to cross the channel. However, the ads ended up targeting tourists and people who travel for business.
The campaigns, which were published on Facebook and Instagram, told users "don't risk your life" and to "seek asylum in the first safe country you reach". This message was repeated in several languages, but the UK government don't know if it had any effect.
The Independent saw research which showed that the Home Office paid Meta for hundreds of posts. Users in Northern France and Belgium received these posts and ads between Jan 2021 and September 2022.
The HO targeted users who spoke languages such as Arabic and Kurdish and who were "interested" in Arabic Football, and cricket among other subjects. Interest in cities in Syria, Iranian cinema, Vietnamese radio, and "Iraqi "cuisine" also got targeted.
The effectiveness of the ads
Data what The Independent saw showed that users away from home, and users located in Brussels, Calais, and Dunkirk saw a lot of the adverts.
Ben Collier, a University of Edinburgh lecturer said that the HO built its audience as "patchwork", which resulted in the wrong users being targeted.
"There's people from Jordan, Mexico – clearly holidaymakers who are getting hit with these ads," "As far as I can tell, the Home Office are just throwing stuff at the wall and seeing what sticks, except they don't have anything to tell them."

-Dr Ben Collier
Some adverts reached less than 1,000 users, and some reached over 1,000.000. One adverted targeted Arabic speakers visiting Brussels. Another advert targeted Vietnamese speakers travelling away from family in Calais. Clearly, this isn't the audience the HO expected.
Using the lowest spend on Meta paid social campaigns, it's estimated that at least £35,000 was spent on these ads.
Ad intent
Dr Collier stated that the campaign aimed to influence behaviour, which had become "fear-based" over the years.
The copy of the ads told users "Even if you survive an illegal boat trip, UK laws will not allow you to work or earn money.". Researchers found that the ads were being shown to users in Mexico, Oman, Jordan, and Bangladesh.
The ads got removed in the back of 2022, because they didn't contain the political messaging disclaimer (just a box to tick when uploading ads).
The Scottish Institute for Policing Research stated:
"There is clear evidence that [the campaign] has been seen by Arabic, Pashto, Vietnamese, and Albanian speakers in a number of locations who are extremely unlikely to be seeking asylum" "This means that, for example, in Brussels, there are Arabic-speaking residents who will be targeted by this advert, when their French-speaking neighbours will not see it."
Let this be a lesson to anyone running paid social campaigns! No matter how much money you put into your ads and budget, building the right audience is key! If you have the wrong audience, the best copy and creative in the world won't deliver the results you want.
X/Twitter paywalls XPro/TweetDeck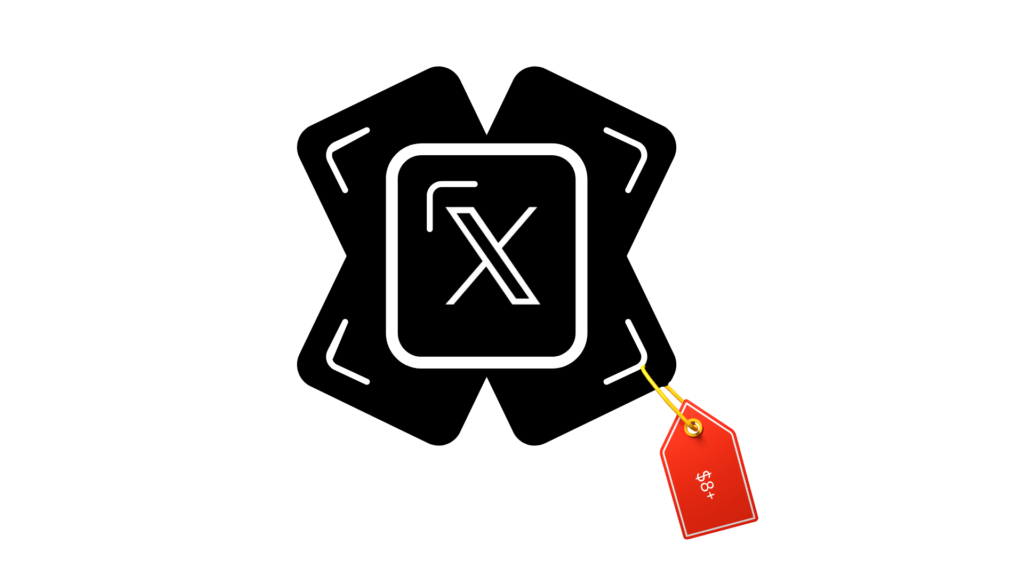 In a surprising move, X paywalled XPro for brand and personal accounts. If you want to access the tool, you need to be a Blue subscriber.
In the past, this tool has always been free, so this may drive away advertisers from the platform more than they already have been. Unfortunately for users, this will impact content discoverability.
What the experts say
This is what Jules F. Bacchini, an expert on PPC had to say:
"For Twitter based communities, like PPC Chat, it is a serious blow to community interactivity. PPC Chat has historically been a Twitter based community with lots of activity centered on our community hashtag."
"Unfortunately, due to changes in the past six months and culminating with making XPro a paid only feature, we have had to move our weekly chats off of Twitter and onto our other channels."
"It also potentially really hampers discoverability of content and like minded follows as it is a lot more difficult to follow lists without a tool like XPro. I get that X is trying to increase its revenue, but putting a historically free tool that really enhanced the Twitter user experience behind a paid subscription is disappointing."
Anu Abegbola, also a PPC expert, told Search Engine Land that the change is disappointing. They also argued that this could be the final nail in the coffin for X:
"TweetDeck was a platform X offered for free – and it didn't make many updates to it whilst it was free. Yet now they are going to make it a paid service? That is not on!"
"It was a nice way to organise follows and see multiple groups of follows at once without actually having to follow people – for example, you could just view by lists. This change is going to mean a lot less time on X and people seeing important tweets a lot less."
"X has really become a mess lately and this is the final nail in the coffin for me. TweetDeck was essential for me to drown out troll noise and only pay attention to people who I thought were worth paying attention to. This now goes away."
XPro Updates
Now that XPro is paywalled, it supports new features to incentivise users to subscribe to Blue. These features include:
Full composer functionality
Spaces
Video docking
Polls
And more
X's Help Center has more info, but they are yet to comment on the change.
OpenAI publically acquires a new company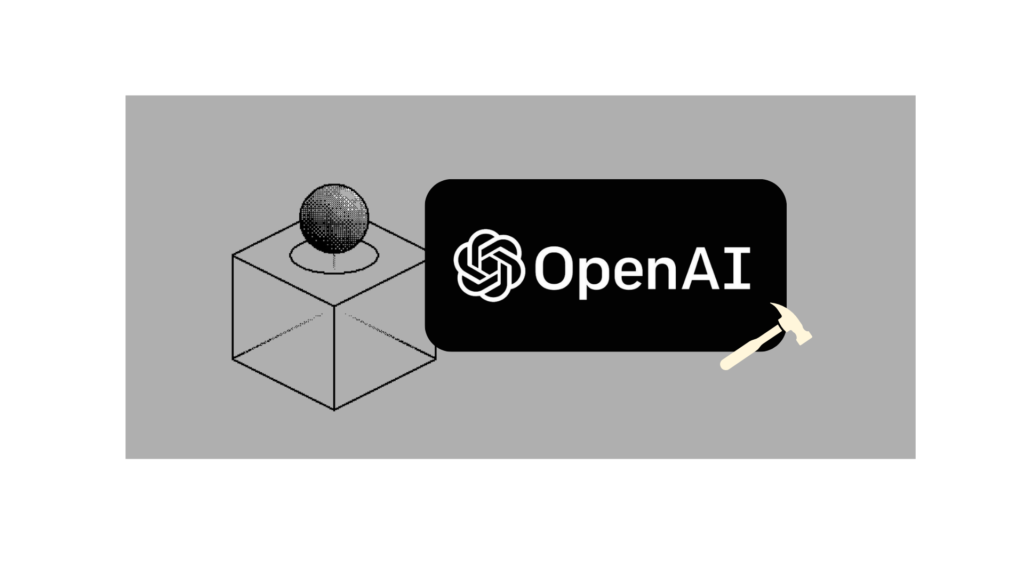 Our final story for this week concerns OpenAI, the company behind ChatGPT. It has just acquired Global Illumination, a New York startup that uses AI to create creative tools and digital experiences.
This is the first company that OpenAI has publicly acquired in the last seven years. However, the terms of the deal were not publicly disclosed.
OpenAI wrote "We're very excited for the impact they'll have here at OpenAI," "The entire team has joined OpenAI to work on our core products including ChatGPT."
About Global Illumination
Global Illumination was founded in 2021 by Thomas Dimson, Taylor Gordon, and Joey Flynn. It has been involved in projects with Meta, YouTube, Pixar, and Riot Games.
The most recent creation from them is Biomes, which is an open source game that's similar to Minecraft. While Biomes' fate is unclear, it's safe to assume the team won't be focusing on entertainment projects as much going forward.
OpenAI has avoided acquisitions up until now, but now it has been backed with billions in Venture Capital by Microsoft. ChatGPT has earned the company global fame, it reportedly cost $450 million to develop. This also included talent acquisition costs.
The company earned $30 million last year, but this year it aims to boost that to $200 million, and then $1 billion next year.
We'll have to wait and see what work Global Illumination creates under the leadership of ChatGPT.
As always, thanks for reading this week's digital roundup.