Good Afternoon and welcome to the first Intelligency Digital Roundup of 2023!
I hope you all had a happy holiday and a great new year, but it's time to get back to giving you the marketing news you need to know!
This week, Instagram's Adam Mosseri laid out their three goals for 2023, Twitter announced that they'll be adding public view counts, and Microsoft announced a great new Bing feature.
Let's dive into the stories.
Instagram's 3 priorities for 2023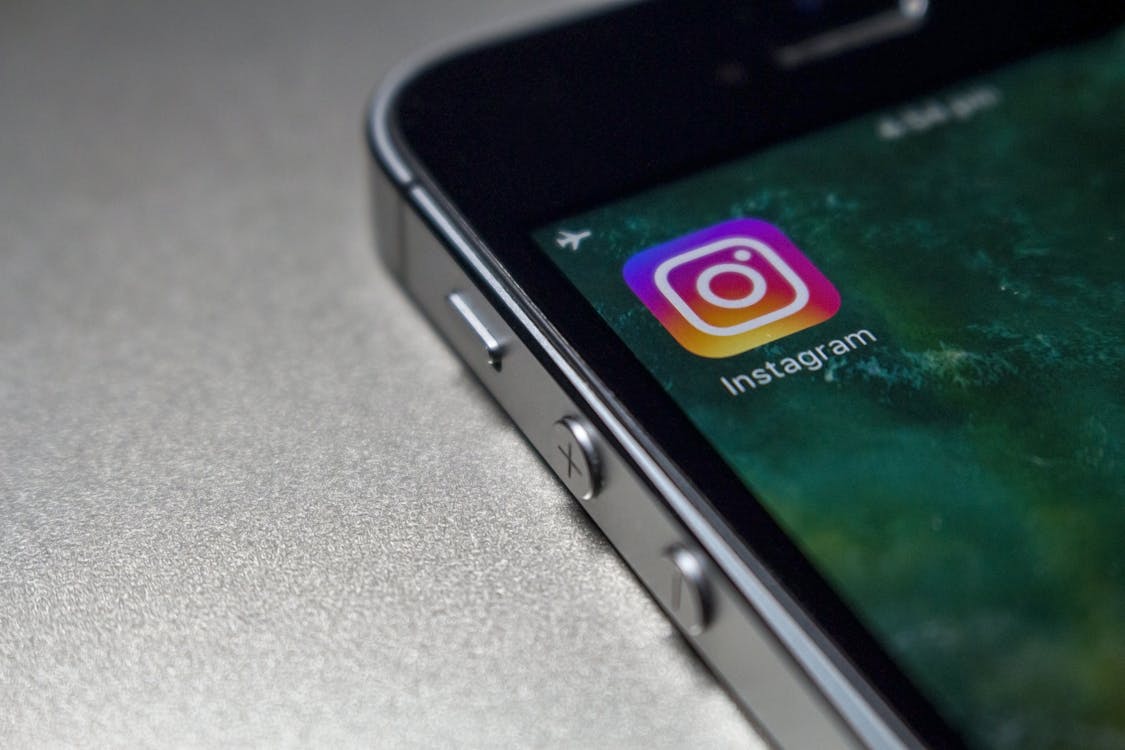 Adam Mosseri, chief of Instagram, has listed the company's priorities for 2023. Mosseri stated that the priorities focus on making new connections as well as amplifying content distribution.
Mosseri's vision for this year is to focus on bringing people together over the things that they love.
In order to do that, Instagram is going to focus on:
Inspiring creativity
Discovering new things
Sparking connections.
Here's some more about each.
Inspiring creativity
The platform aims to continue to bring people together over content that they love. Mosseri outlined that this is something that the platform has done in the past, and will continue doing in 2023.
Discovering new things
Instagram will assist users in finding new photo and video content that they'll be interested in. The platform aims to show new photos, videos, recommended content, and new content creators from outside of the typical user networks.
Mosseri stated "Instagram should be a place where you discover amazing things every time you use it"
Sparking connections
Finally, the third priority is to push users to connect through the content that they find on the app. The platform will promote interactive, conversation-starting content rather than just content which can be consumed and passed over.
Watch Mosseri's Instagram announcement below by clicking on the image.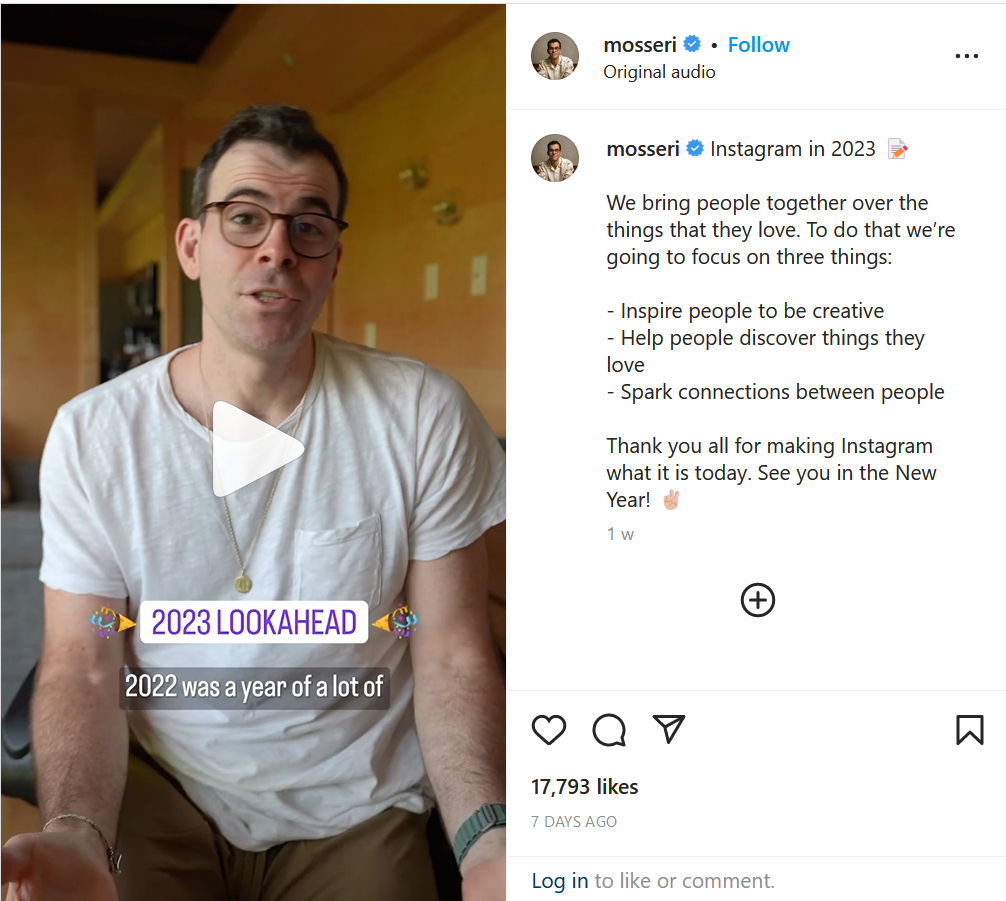 Twitter to add public view counts to tweets.
Controversial Twitter CEO Elon Musk has announced that Twitter will display view counts on tweets, to allow users more insight into the reach of another user's content.
Impressions (or view counts) were previously only available to the publishing account.
The only exception to this were videos, which displayed view counts.
The view count is shown under the tweet, and updates in real-time.
The goal for view counts was to make the platform appear more active and to also give users a better understanding of a piece of content's impact and reach.
Musk believes that this may encourage more users to join and publish content on Twitter.
For brands, content creators, and businesses, this will be a helpful analytics tool by allowing measurement of engagement for sponsored content.
This new feature has the potential to expose accounts which artificially inflate their engagement and follower numbers as well.
We'll come to know in time if this new feature lives up to Musk's standards.
Microsoft plans to implement ChatGPT into Bing
Our last piece of news is regarding Microsoft, which may be planning to implement OpenAI's ChatGPT into Bing Search in Q1 or Q2 of this year.
The news comes from The Information, whose article states that the company will likely be adding AI-powered Q&A services to Bing.
What is ChatGPT?
ChatGPT is an AI-powered chatbot that launched in November 2022, it can fulfil all manners of requests from "Who was Macbeth?" to "How do I post an Instagram video into WordPress?".
The tool has become incredibly popular and everyone from SEOs to students is using it.
Here's a video explaining more:
The report in question
The report from The Information stated:
Microsoft could soon get a return on its $1 billion investment in OpenAI, creator of the ChatGPT chatbot, which gives humanlike text answers to questions. Microsoft is preparing to launch a version of its Bing search engine that uses the artificial intelligence behind ChatGPT to answer some search queries rather than just showing a list of links, according to two people with direct knowledge of the plans. Microsoft hopes the new feature, which could launch before the end of March, will help it outflank Google, its much bigger search rival.
I don't think this feature would be a Google killer, but I do think it will revolutionise Bing into being a platform that more people use.
It's important to be aware of new features like this as a marketer because it can change and redirect search behaviour.
ChatGPT has the potential to change the way that websites are designed in the future, as well as how websites are crawled, indexed, and ranked.
Watch this space for further updates.