Good afternoon, and welcome to the Intelligency Digital Roundup.
This week, X began trialling a paywall to combat bots, YouTube revealed a series of new updates for users, and Google improved the speed of its browser, Chrome.
Let's get into each story.
X trial paywall in New Zealand and The Philippines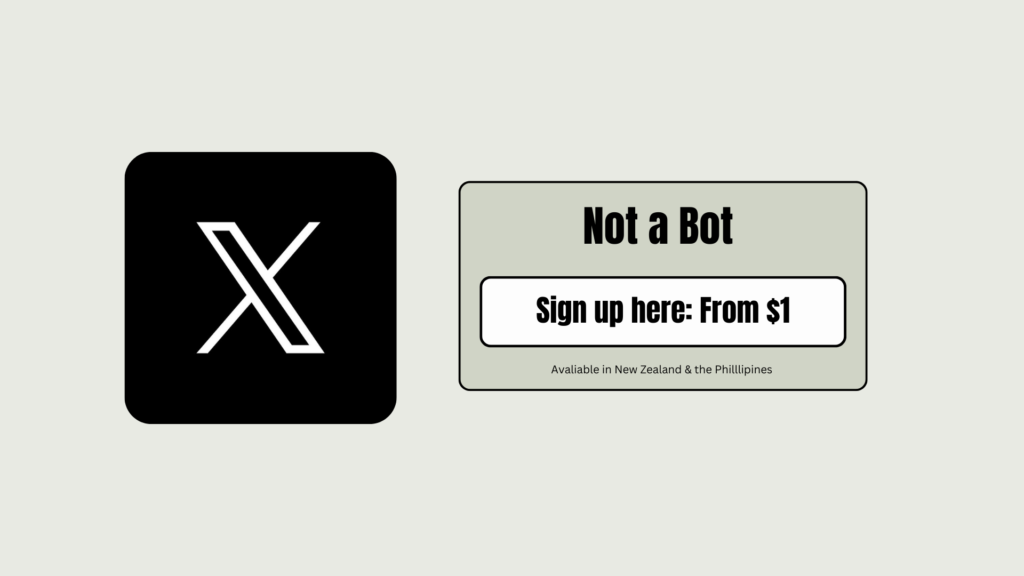 X recently unveiled a fresh initiative named Not A Bot, aimed at curbing the intrusion of bots and spammers on its platform.
Under this program, new users are prompted to opt for a minimal annual subscription of $1, granting them the privilege to post or engage with the existing content. Should they choose not to subscribe, their access will be limited to reading content only.
This approach is primarily designed to trim down the spam and bot activities plaguing the platform. While unveiling this program via a tweet, X emphasized that this fee introduction isn't directed towards profit generation.
What is the "not a bot" initiative?
The pilot phase of the Not A Bot program is being conducted in two countries—the Philippines and New Zealand, with new users from these regions serving as the initial test subjects. Now, what exactly is Not A Bot? It's a beta program signifying a trial phase of this new subscription model aimed at new users.
As outlined on a dedicated Help Center page, new entrants from the two designated test countries are required to authenticate their phone numbers. Once verified, the next step involves paying the nominal fee of one dollar to gain the ability to interact with other users on X.
At its core, the Not A Bot initiative is engineered to sift through and eliminate bots, subsequently reducing spam, all in a bid to preserve the platform's integrity on a scalable level. As a beta program, Not A Bot serves as a public testing phase of this new feature.
While typically a successful beta test transitions into a full-fledged feature, the announcement didn't specify whether this will be the case with Not A Bot.
The updated Terms and Conditions page elaborates:
"The Not-a-Bot Program is a beta initiative that X is exploring to enhance platform integrity."
What is included with the paywall?
Delving into the offerings for Not A Bot subscribers, it's seen that they'll need to pay for several features that were previously available for free. These include bookmarking posts, liking posts, posting content, responding to posts, and reposting or quoting posts by other accounts.
On the flip side, users who decide against paying the annual fee will have their activities on X confined to following other members, reading tweets, and watching videos.
The Not A Bot Terms and Conditions stipulate that those opting for this program must agree to a clause stating a refund is not in the cards if the program gets shelved.
The new terms dictate:
"All features and functionality of the Program are at the sole discretion of X, and may be altered, paused, or ceased at any moment without a refund."
Reiterating the official announcement on Twitter:
"Starting today, we're launching the Not A Bot program in New Zealand and the Philippines as a test. New, unverified accounts are required to subscribe to a $1 annual fee to post & interact with other posts. This test, however, doesn't affect existing users.

This initiative augments our existing efforts to minimize spam, platform manipulation, and bot activity, with the modest fee ensuring platform accessibility. This is not about profit generation."
We'll have to see how this works out for X, whether it will bring in new users, or drive current ones away to alternative platforms like Threads.
YoutTube's new features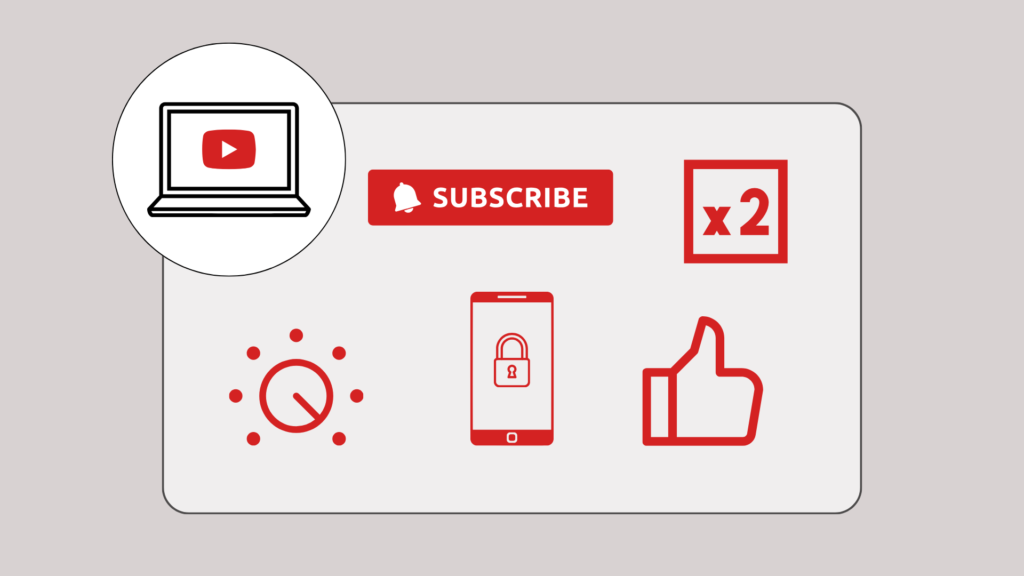 YouTube has revealed over thirty-six new features and design tweaks rolling out globally. Aimed at enriching user interaction, these updates are now accessible worldwide. They modernise the platform's aesthetics and simplify content discovery.
Numerous features have been introduced to improve viewing.
Let's learn about the highlights:
Volume Stability
A "stable volume" feature curbs sudden volume changes, offering a steady auditory experience. Initially, it's available on mobile.
Quick Speed Doubling
By pressing and holding on the player, users can swiftly double the speed to 2x. Releasing reverts it to normal speed. This function is available across the web, tablets, and phones.
Enlarged Previews
Bigger video preview thumbnails appear while scrubbing, aiding in pinpointing desired moments. If unsure about seeking, a simple finger move back and lifting upon feeling a vibration reverts to the original position.
Screen Security
A lock screen feature has been added to avert inadvertent taps on mobile, ensuring uninterrupted viewing.
Advanced Search & Discovery
The newly introduced "You" tab, merging Library and account pages, makes finding content smoother. It's a hub for your watched videos, playlists, and more.
Voice and melody search features have been added, enabling video discovery by humming, singing, or playing a tune, with an initial launch on Android.
Contemporary, Lively Design
Creators will notice gentle animations on the like and subscribe buttons, offering visual feedback upon viewer interaction.
Top comments will now cycle automatically, showcasing engaging responses. Real-time view and like counters enliven for the initial 24 hours on fresh uploads.
On Smart TVs, a click on the title reveals a menu with video details, making descriptions and comments easily reachable. Similar adjustments are set for web and mobile soon.
New Chrome features from Google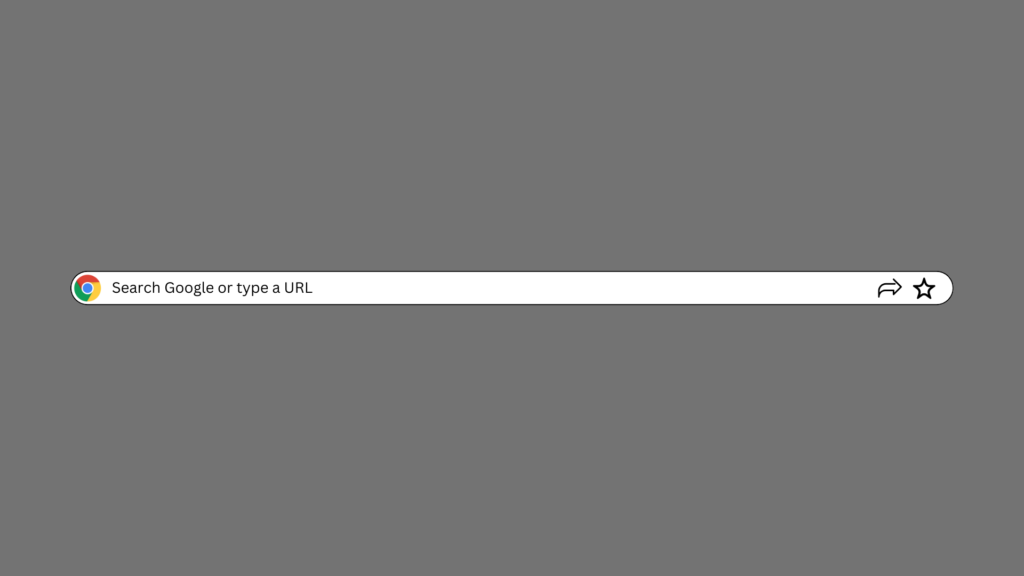 Google has revealed a series of forthcoming updates to Chrome's address bar, aimed at enabling users to access websites more swiftly. These enhancements are slated for deployment in the coming months across both desktop and mobile platforms.
A Glimpse into the Upgrades
The address bar, a text field atop the Chrome browser, is where users key in web addresses such as "www.google.com." Google plans to revamp this feature with several new additions including:
Suggestions for uncharted sites
Advanced autocomplete suggestions
Auto-correction for typos
Bookmark exploration
A visually refined interface.
In a recent blog post, Google mentioned, "As autumn days grow shorter, you might be on the lookout for ways to make the most of your time. Fortunately, five upgrades are en route to Chrome's address bar to expedite your browsing experience."
Discovering New Sites
Chrome is bringing a novel feature to the table to assist users in discovering new websites.
Now, as users type in search queries, Chrome will propose popular and pertinent sites, even those never visited before by the user.
This development offers a silver lining for SEO experts, enabling heightened visibility in Chrome's address bar suggestions through optimizing their sites for popularity and relevance concerning certain keywords. Even if a user hasn't visited a site, it might pop up as a suggestion, fostering the exploration of new content based on prevailing popularity and relevance to the user's search.
Enhanced Autocomplete
An upgraded version of autocomplete is being integrated into Chrome.
Unlike before, where Chrome only suggested previously typed website URLs, it will now autocomplete based on any word, even if the specific URL is unfamiliar to you.
For instance, keying in "flights" might autocomplete to Google Flights if you've searched for flights before.
This improved autocomplete accentuates the importance of embedding keywords within your URL structure, catering to users who may increasingly rely on this feature.
Automatic Typo Rectification
Chrome is set to auto-correct typos using your browsing history, eliminating the need to erase and retype erroneous web addresses.
This function will be accessible across desktop, Android, and iOS devices.
Effortless Bookmark Search
Users can now scour through their bookmark folders directly in the Chrome address bar by typing the folder name.
This feature is compatible with both desktop and mobile platforms.
Visual Revamping
The drop-down menu results in Chrome have been aesthetically overhauled to enhance readability and responsiveness upon typing.
According to Google's announcement:
"With an elevated visual layout, the Chrome desktop address bar is now more legible. Additionally, it's more responsive, delivering faster results as you commence typing."
Right now, the autocomplete, typo correction and folder search features are available. The popular site suggestions and visual updates will roll out over the next few months.
Thanks for reading this week's digital roundup!