Good Afternoon, this week we've got some exciting news in store for you.
This week's digital roundup is covering when religious leaders met to discuss AI in January, YouTube's CEO stepping down, and how YouTube Short's monetisation compares to TikTok's model.
Let's get into the news.
What is the Abrahamic Commitment to the Rome Call For AI Ethics?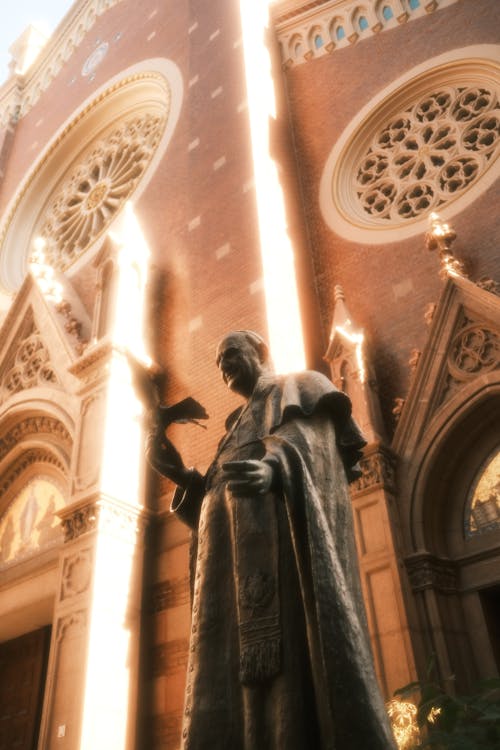 In January 2023, representatives from the three major Abrahamic religions – Judaism, Christianity, and Islam visited Vatican City. Attending representatives launched an appeal for the ethical development of artificial intelligence.
The appeal, which was promoted by the Vatican's RenAIssance Foundation, the United Arab Emirates' Abu Dhabi Forum for Peace, and the Chief Rabbinate of Israel's Commission for Interfaith Relations, called for transparency and inclusion in the use of AI.
"It is not acceptable that the decision on the life and destiny of a human being is entrusted to an algorithm"

– Pope Francis
Participants in the appeal met with Pope Francis and Archbishop Vincenzo Paglia to sign a text emphasizing the importance of putting technological development at the service of justice and peace everywhere in the world.
Pope Francis expressed his concern about the discriminatory use of these tools and called for "algorethics", ethical reflection on the use of algorithms, to be ever more present.
The Pope sees the appeal as a useful instrument for a common dialogue among all, promoting the human development of new technologies, and a significant step towards promoting digital anthropology based on ethics, education, and law.
Impacts and Principles
Their document was also signed by prestigious bodies such as Microsoft and IBM. According to the document, there are three impact areas which are:
Ethics– All human beings are born free and equal in dignity and rights.
Education- Transforming the world through the innovation of AI means undertaking to build a future for and with younger generations.
Rights- The development of AI in the service of humankind and the planet must be reflected in regulations and principles that protect people – particularly the weak and the underprivileged – and natural environments.
There are also six principles which are contained within the document which are:
Transparency- AI systems must be understandable to all
Inclusion- These systems must not discriminate against anyone because every human being has equal dignity
Accountability- There must always be someone who takes responsibility for what a machine does
Impartiality- AI systems must not follow or create biases
Reliability- AI must be reliable
Security and Privacy- These systems must be secure and respect the privacy of users
Not only can the document be read online, but you can also watch the full summit take place:
YouTube's CEO Steps Down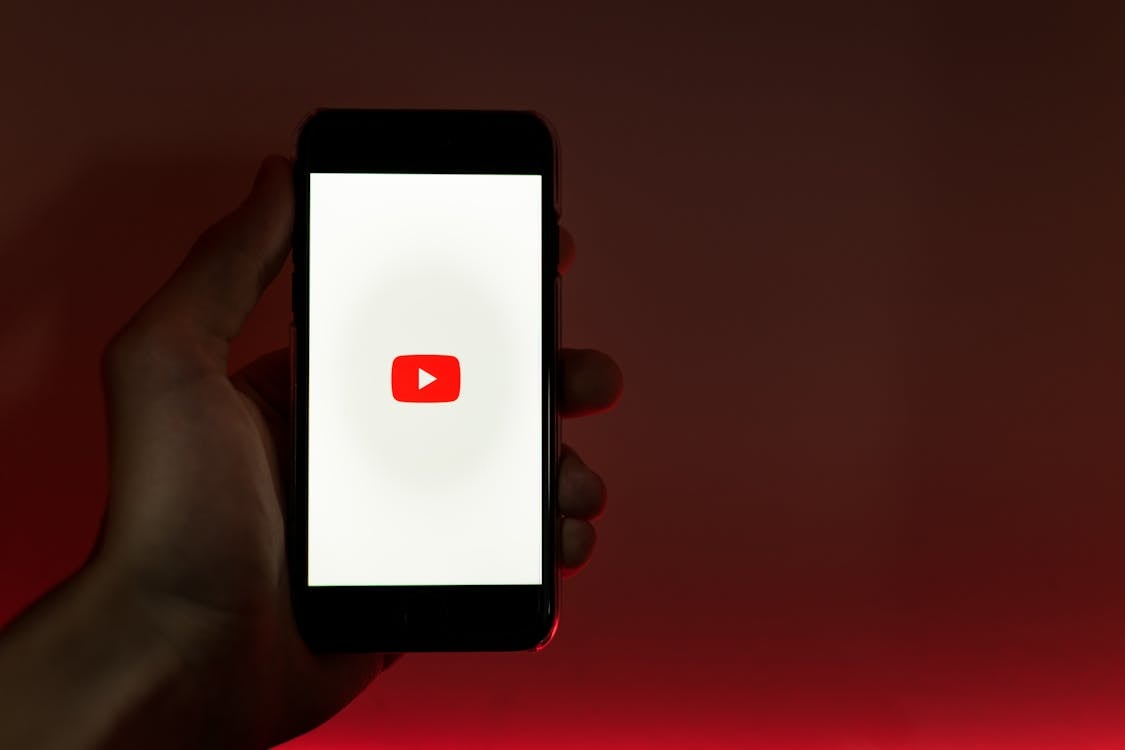 Susan Wojcicki, one of Google's earliest employees and a notable figure in tech is stepping down from YouTube.
In a statement sent to the current employees of YouTube, Wojcicki told them that she was stepping down to "start a new chapter focused on my family, health and personal projects I'm passionate about."
Wojcicki was the CEO from 2014 up until 2023 and helped YouTube become vital to Alphabet. In 2022 for example, YouTube generated $29.2 billion in Ad Sales- which contributed more than 10% of its revenue.
About Susan Wojcicki
The departure of Wojcicki is symbolic in the tech industry, for years she was one of the few women to operate a tech company. Not only did she operate a big company, but she was the one who rented out her garage to founders Larry Page and Sergey Brin in 1998.
Page and Brin had the following to say about her departure:
"Susan has a unique place in Google history and has made the most incredible contribution to products used by people everywhere. We're so grateful for all she's done over the last 25 years."
Wojcicki started at Google in 1999 in marketing and ran a video service that tried to compete with YouTube. It was Wojcicki who suggested that the company should buy YouTube instead of competing with them.
YouTube's accessibility to advertisers increased under her, but so did the criticism from creators on the platform. The criticisms lay in that videos were being demonetised whilst hate speech on the platform was growing.
Wojciki's replacement, Neal Mohan, has a long history of working closely with Wojcicki and was called her 'lieutenant' by some.
Wojcicki's full statement
Subject: A personal update

Hi YouTubers,

Twenty-five years ago I made the decision to join a couple of Stanford graduate students who were building a new search engine. Their names were Larry and Sergey. I saw the potential of what they were building, which was incredibly exciting, and although the company had only a few users and no revenue, I decided to join the team.

It would be one of the best decisions of my life.

Over the years, I've worn many hats and done so many things: managed marketing, co-created Google Image Search, led Google's first Video and Book search, as well as early parts of AdSense's creation, worked on the YouTube and DoubleClick acquisitions, served as SVP of Ads, and for the last nine years, the CEO of YouTube. I took on each challenge that came my way because it had a mission that benefited so many people's lives around the world: finding information, telling stories and supporting creators, artists and small businesses. I'm so proud of everything we've achieved. It's been exhilarating, meaningful and all-consuming.

Today, after nearly 25 years here, I've decided to step back from my role as the head of YouTube and start a new chapter focused on my family, health and personal projects I'm passionate about.

The time is right for me, and I feel able to do this because we have an incredible leadership team in place at YouTube. When I joined YouTube nine years ago, one of my first priorities was bringing in an incredible leadership team. Neal Mohan was one of those leaders, and he'll be the SVP and new head of YouTube. I've spent nearly 15 years of my career working with Neal, first when he came over to Google with the DoubleClick acquisition in 2007 and as his role grew to become SVP of Display and Video Ads. He became YouTube's Chief Product Officer in 2015. Since then, he has set up a top-notch product and UX team, played pivotal roles in the launch of some of our biggest products, including YouTube TV, YouTube Music and Premium and Shorts, and has led our Trust and Safety team, ensuring that YouTube lives up to its responsibility as a global platform. He has a wonderful sense for our product, our business, our creator and user communities and our employees. Neal will be a terrific leader for YouTube.

With all we're doing across Shorts, streaming and subscriptions, together with the promises of AI, YouTube's most exciting opportunities are ahead, and Neal is the right person to lead us.

For all the YouTubers I've had the privilege to work with, you have done so much to make this platform better over the years. You created the largest creative economy the world has ever seen, enabled entirely new forms of art and storytelling, and supported millions of creators and artists to reach new audiences—all while investing in responsible growth so that this brilliant community of creators, artists, viewers and advertisers could not only co-exist but thrive together. Thank you!

As for me, in the short term, I plan to support Neal and help with the transition, which will include continuing to work with some YouTube teams, coaching team members, and meeting with creators. In the longer term, I've agreed with Sundar to take on an advisory role across Google and Alphabet. This will allow me to call on my different experiences over the years to offer counsel and guidance across Google and the portfolio of Alphabet companies. It's an incredibly important time for Google—it reminds me of the early days—incredible product and technology innovation, huge opportunities, and a healthy disregard for the impossible.

And beyond that, I'll still be around, so I'll have a chance to thank the thousands of people from all across the company and the world who I've worked with and learned from. But for now, I want to thank Sundar for his leadership, support and vision over the years. I also want to thank Larry and Sergey for inviting me on what has truly been the adventure of a lifetime. I always dreamed of working for a company with a mission that could change the world for the better. Thanks to you and your vision, I got the chance to live that dream. It has been an absolute privilege to be a part of it, and I'm excited for what's next.

Thank you for everything,

Susan
YouTube Shorts Vs TikTok Monetisation
YouTube has now launched its monetisation for Shorts, its version of digestible short-form video. Creators want to know how much money they'd make from YouTube VS TikTok.
In an interview with YouTube Employees, Creator Support wanted to know if YouTube Shorts will pay more than TikTok. Here's a breakdown of what was said by the employees, and below this paragraph you can find the video:
CPM for Shorts
CPM stands for "Cost Per Mile" and is the metric that YouTubers can use to track revenue. Cost Per Mile translates to cost per thousand, so the revenue earned for every 1,000 impressions.
This metric won't apply to Shorts monetisation, as it's for specific long-form video niches. Certain niches have an immense CPM and some have a small CPM.
A distinct business model
YouTube is rethinking the business model for Shorts and is instead focusing on how to align incentives for creators, advertisers, and music partners.
The present attributes, pre- and mid-roll ads, don't work for short-form videos. So instead, YouTube has put together a pool-based model, to ensure that everyone gets paid as Shorts grows.
The Shorts model
Since YouTube cannot use CPM for Shorts, different niches contribute to the Pool-based model. The earnings generated by ads placed between different Shorts will be combined, and a portion is placed in the pool.
The pool's revenue will be paid to creators, as long as they're eligible, and is dependent on their share of total views and music usage of Shorts watched.
Creators will be paid 45% of their allocated revenue from YouTube Shorts. YouTube described the pool method as a "partnership" between creators and the platform.
Whilst initial earnings will be slow, creators and advertisers have been incentivised to make Shorts a success, so they can all get paid.
TikTok's creator fund
TikTok's creator fund, on the other hand, is a program which pays creators based on performance and engagement.
It's dependent on several factors such as the number of views, level of engagement, and whether or not the video violates guidelines.
Every creator is unique, and there are no restrictions on the type of content which is supported by the fund.
However, the total amount changes daily and is dependent on the amount of content uploaded to the platform.
It will be interesting to see how YouTube Shorts evolves in the coming months and years and how it compares to other short-form video platforms like TikTok.