Struggling for ideas for your ecommerce site in the run-up to Black Friday? Luckily, Intelligency have got you covered, in this post I will give you 8 straight forward & obvious ideas for your current strategies.
1. Showcase stock from the website on Google Shopping
This idea incorporates the Google Shopping feed into your current strategy (if you're not already employing it!), but what it means is that the products that you're offering will be shown on Google's shopping page and at the top of search results for a product. This will mean that your competitive deals will be visible to new customers searching for that product on Google, if you have an easy check out page as well this could really lead to product sales. If you're unsure about how to list a product on Google Shopping, check out this guide from Hubspot
2. Cross-selling your products
This functions very similar to something like "products you may be interested in" at the bottom of a product page, but adding it to the cart instead. You could call it something like "You may also like" and just have two or three products.
This will increase the likelihood of a customer buying another product as well as the one they were originally interested in. To implement this idea, you'll need a Product Recommendation Engine for your ecommerce site, this article from Salesforce has got you covered if you're unsure of them:
https://www.salesforce.com/resources/articles/what-is-product-recommendation-engine/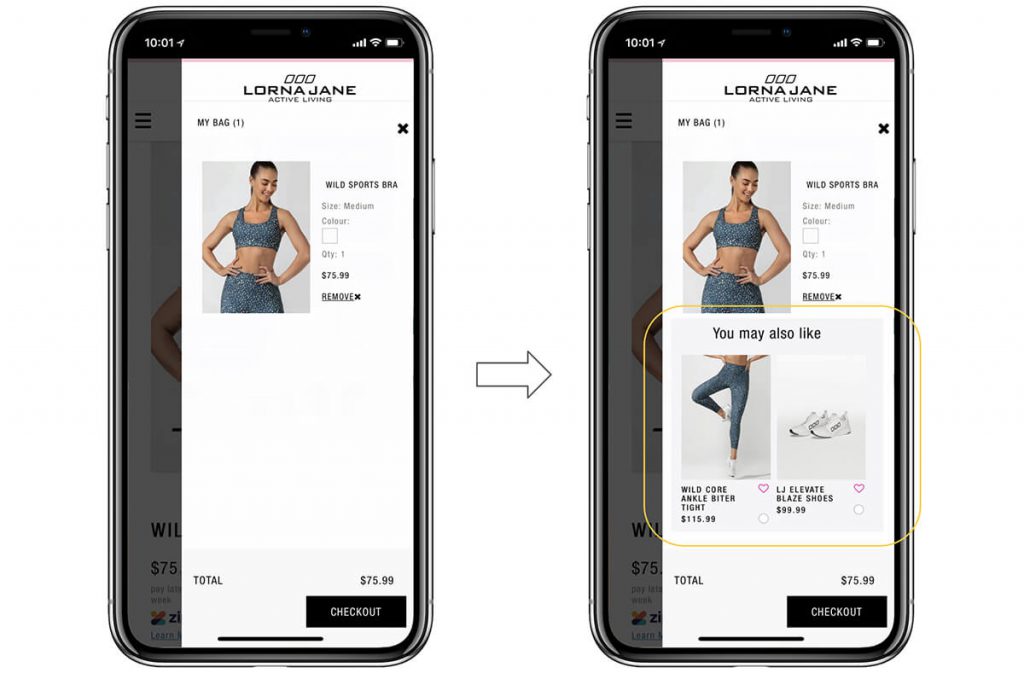 3. A Black Friday landing page
This idea might seem obvious, but you'd be surprised at how many brands do not incorporate this idea into their strategy.
If you keep a Black Friday landing page or introduce it onto your website early enough, then it will help generate SEO traffic onto your website. You can host your Black Friday deals on this page so that customers can easily find all the deals in one spot.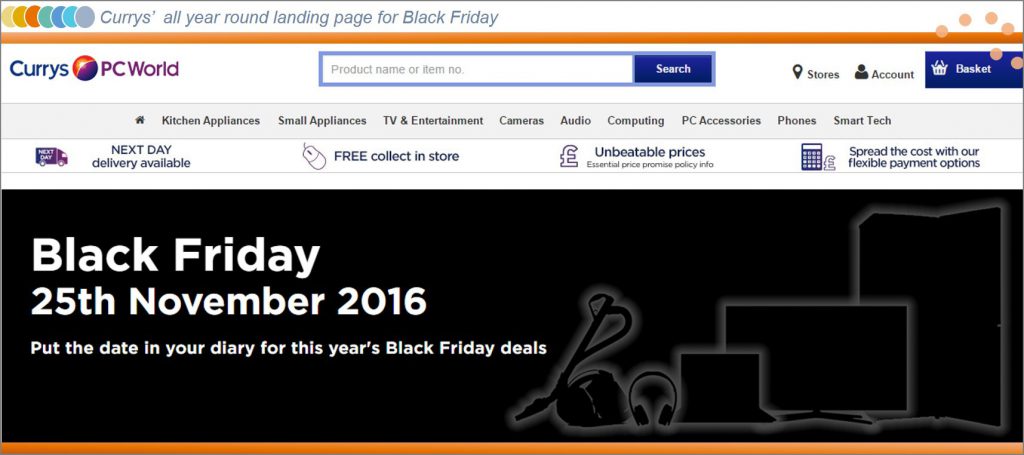 4. Flash sales or hourly sales
This idea is that on top of your regular discounts for Black Friday/Cyber Monday, discounting additional products every hour or offering a promotion every hour. This is a good way to gather interest in your deals and lead to sales, as people may be bargain-hunters and buy things out of want rather than out of need. You can run a flash sale in the lead up to Black Friday to generate buzz and excitement around the general sale on the Friday.
5. Make use of email marketing
It's definitely worth creating an email marketing campaign in the lead up to Black Friday, as well as on the days the sale is running. You can do a "countdown to Black Friday" email campaign showcasing the different deals that will be on or include exclusive deals and promotions in those emails as a "treat" for being a loyal customer such as free shipping or an exclusive discount code.
You can go even further by sending retargeting emails to people who have viewed a product but not bought it by emailing them showing how much they'll save on that product during the Black Friday sale.
6. Adding a countdown timer to create a sense of urgency
A countdown timer can be added to products, landing pages, and social media or emails to help create a sense of urgency for the sale.
If you show a customer how much time they have left before the sale is over, then it will help them decide immediately that they want to buy the product, rather than doing comparisons or searching for a cheaper price. This Adoric article explains the science behind Countdown Timers and how to incorporate them.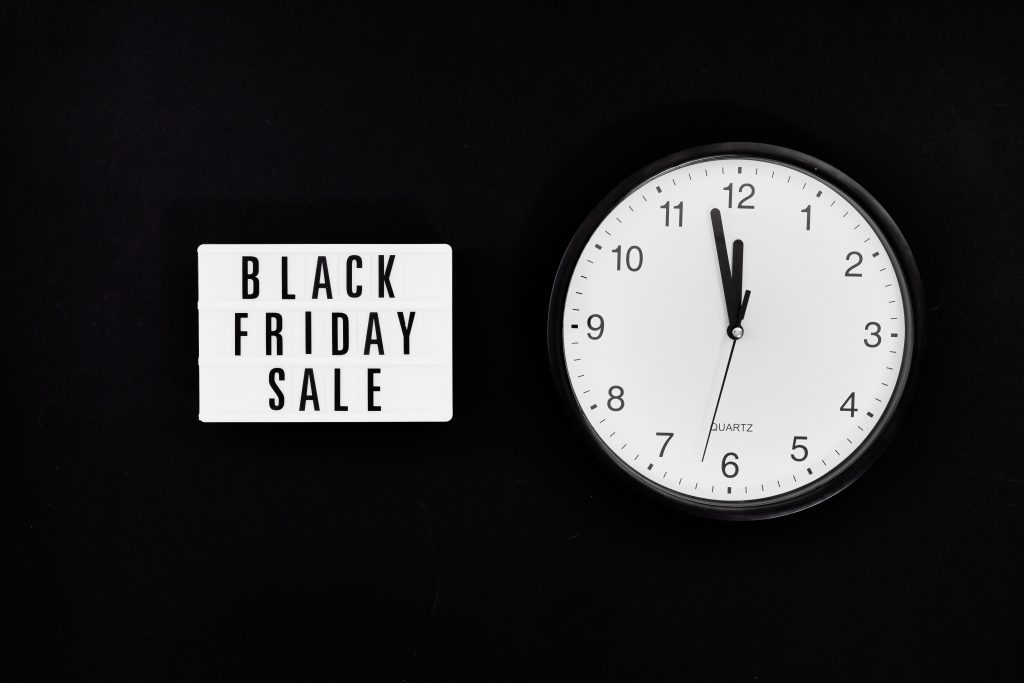 7. Inclusion of a gift promotion
You can cater this in a way that incentivizes people to spend more than they usually would. For example, you can run a "Spend £200 and get x for free" promotion on the shop. If this is visible on your landing page as well as on every product, even in the cart or banner, then customers will be more willing to spend up to this amount to get the free product.
If you have a subscription service that you offer, you could include a month free when they spend a certain amount (assuming it's profitable to do so).
8. Extending the sale
An extension of the sale which runs 24-72 hours after Cyber Monday can help give your customers a little more time to make their purchase. This would create a further sense of urgency to buy a product, you can link this in with your sales strategy to lower prices even further with the sale extension or offering additional promotions.
This wraps up our list of ideas that you can incorporate! If you would to find out more about increasing your Black Friday sales, then please do not hesitate to get in touch with us, as we would be more than happy to help to suggest several tactics to get your business ready for Black Friday.